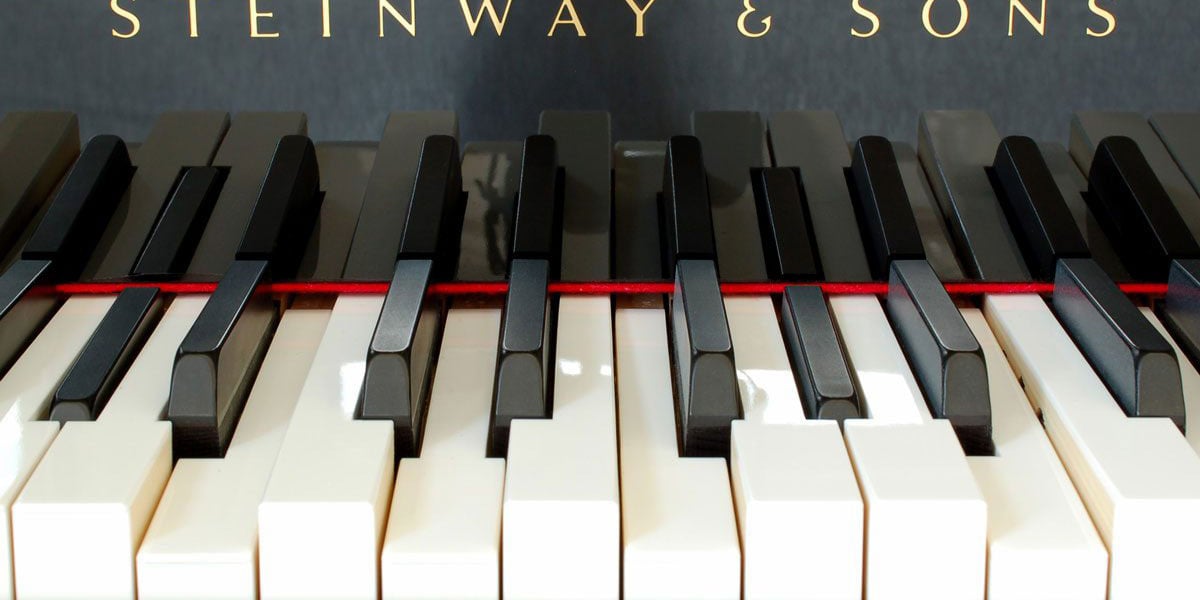 What is Spiriocast?
by Stephen N. Reed
---
What if today's best piano performers could perform live, right on your piano?
This is the high-resolution promise of Spiriocast, a new technology that connects Steinway & Sons Spirio | r pianos in real-time.
Imagine pressing a single key on a piano, and simultaneously, across the world, that same key moved on hundreds or even thousands of pianos - that is the power of Steinway Spiriocast.
Video of the performance is relayed as well, but the main attraction here is the stunning clarity of the music, since it is live, coming from your piano, right in your own living room.
Whether it's a masterclass by a world-renowned teacher, or a performance by a friend, family member, or artist from anywhere in the world, Spiriocast adds some incredible possibilities.
Spiriocast Previewed in 2021
For the first time, on October 25, 2021, Steinway broadcast a performance by Steinway Artist Kris Bowers from a piano in California to pianos in its dealerships across the world. With this, a new era of piano performance possibilities began.
Spiriocast is a new streaming technology whereby musicians can capture a live performance on their Spirio and share it with others virtually. Simply put, Spiriocast allows a performer to replicate his performance, in real-time, between Spirio pianos.
But we're not talking only one-to-one live music sharing. Any number of Spirio users can join in on the streaming that carries music from a single piano performer's Spirio. As a result, this concert of the future will eventually form a high-resolution, live music community of thousands of Spirio owners.
The new Spirio | r makes Spiriocast possible. How does Steinway do it?
People understand the streaming aspect of Spiriocast. However, the actual music being played on one's Spirio needs a bit of description.
The ability to originate a Spiriocast is a feature of the new Spirio | r piano. Spirio | r allows you to record, playback, edit or save performances through the accompanying iPad.
A cutting-edge, high-definition sensor system on the Spirio | r captures the movements of the Spirio | r's keys and pedals, recreating an authentic acoustic experience for each of the Spirios participating in the cast. On all Steinway Spirio pianos receiving the cast.
Additionally, each performer's audio and video are captured through each Spirio's iPad, which broadcasts together with the music.
Steinway & Sons Spirio is setting new standards for excellence
When looking for the best option for a self-playing piano these days, often you'll hear it boiled down to Yamaha's Disklavier and Steinway's Spirio. Both have their strengths. Recent innovations in communication technology have made it possible to expand the possibilities of the self-playing piano.
You want a self-playing piano that gives you and your family options, in addition to the ability to record your own music or draw on the increasing number of high-resolution pieces in the Steinway Artist audio library. Spiriocast adds a whole new element to Steinway's content library.
Built on top of Spirio's original technology
Steinway already offered a growing Spirio music library including thousands of high-resolution Steinway Artist recordings. That allows the magic of Steinway Immortals like classical composer and pianist Sergei Rachmaninoff or jazz legend George Gershwin to be channeled through any Steinway Spirio piano.
M. Steinert & Sons on the ground floor of Spiriocast
Spiriocast brings unprecedented intimacy to live piano performances by both mega-star professional musicians, and by friends and family in the Spirio community.
"The degree of intimacy we can experience with other people live, at long distance, through a musical instrument and remote screen was amazing," notes Katherine Murphy, Director of Strategic Operations for M. Steinert & Sons. Katherine has spearheaded M. Steinert's participation with the very first Spiriocasts and tests this year.
"When my colleague, Steve Hauk, and I sat in our comfortable little seating area in our Boston showroom by the Spirio | r, the test cast really did create the feeling that the pianist was right there WITH us, playing THAT piano," Katherine notes.
Steinway's newly-launched series of Live Spiriocast concerts, culminating this year with an upcoming holiday concert from the artist's own home, have shown an ability to experiment with format and to deepen the intimacy of the experience.
"The most recent Spiriocast with Steinway Artist Lee Musiker's performance taught me so much, as he introduced each piece, highlighting interesting information about the composer and also his own history with the piece and why he selected it," says Katherine. "He was so engaging--I got shivers watching from our Boston space, as he played OUR Spirio piano!"
Why not come into one of our showrooms and see a Steinway & Sons Spirio self-playing piano for yourself. See if you'd like to become part of the 21st Century's new live music community. And for more information about Spirio, read the following articles: