How much does a Steinway Spirio cost?
June 8, 2021 •Stephen Reed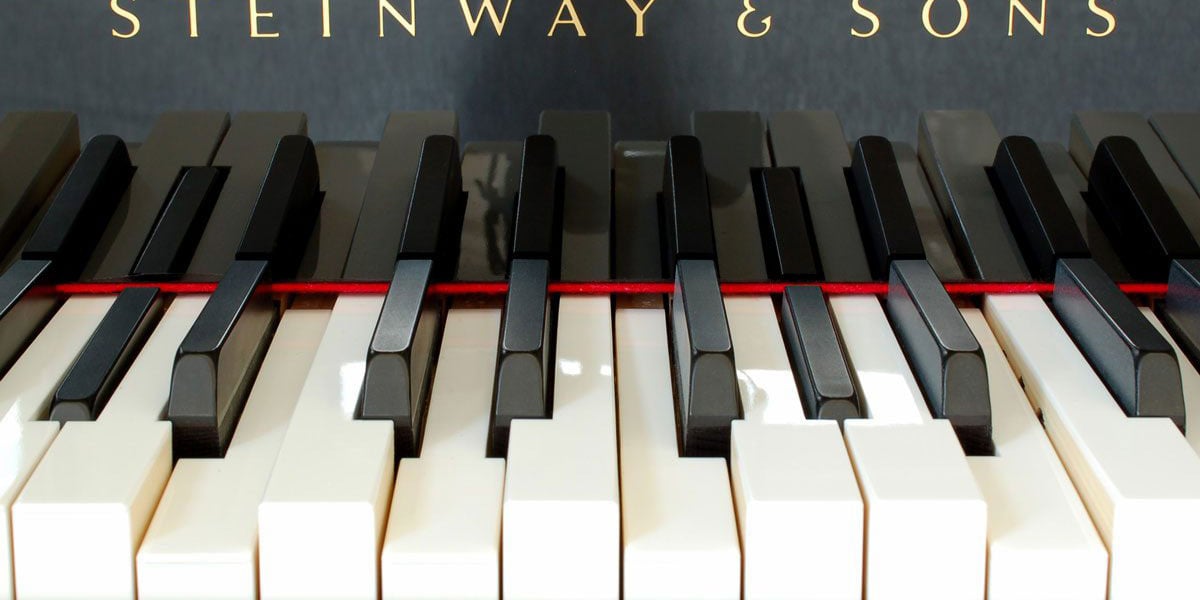 How much does a Steinway Spirio cost?
by Stephen N. Reed, updated for 2023 pricing on January 24, 2023
---
Since its release in 2016, Steinway & Sons' Spirio pianos have captured the imagination of those who want the high performance of a Steinway Model D, B, or M grand piano paired with the highest resolution self-playing technology.
So what is the price of a Spirio?
Spirio Models start around $122,000 and reach over $400,000 (depending upon size, features, and finish). The Spirio Play model adds an additional $29,000 to the price of a Steinway Model M or Model B grand piano.
The newer Spirio | r, with its added recording and high definition editing technology, adds a total of $48,000 to the new Steinway Grand Model M, B, or D (the Model D Spirio is only available in the Spirio | r version).
Let's look into four key areas, related to the cost of the only self-playing piano to meet the high standards set by Steinway & Sons.
1. The value of 21st Century digital craftsmanship
Steinway wants nothing to go out under its name without an exhaustive testing process. This is true for any Steinway product but especially Spirio, with the complexities involved in integrating new audio technology with a Steinway grand.
As the world's oldest dealer of Steinway pianos, M. Steinert & Sons has an extensive understanding of all Steinway products, especially the Spirio, which we have been carrying since its launch in 2016.
The state-of-the-art technology and engineering innovations created by the engineers at Steinway & Sons account for a significant amount of the value present in each Steinway Spirio piano.
What kind of engineering innovations?
As one example, in order to achieve the high resolution now available in every Spirio grand, Steinway engineers had to place over 1,000 levels of sensitivity per key.
This is not your grandfather's player piano. This is extraordinarily advanced audio technology, software development, and electronic engineering, all designed to produce the high resolution, nuanced sound any audiophile seeks.
Such innovation is necessary to achieve the experience of having Irving Berlin or Vladimir Horowitz interpret a piano piece. That performance is played out on the Spirio keyboard in the same, precise manner as when these piano masters were recorded years ago.
High resolution technology is needed to offer the same, precise, subtle soft and loud key strikes that a Steinway immortal played in their prime.
2. Traditional craftsmanship: Seamlessly combining classic Steinway design and technology
It is important to note, that Spirio technology must be installed during the manufacturing process. It cannot be added on after the fact. Just as developing the latest technology takes a highly qualified team, so does the craftsmanship involved in creating a Steinway Spirio. Interfacing the exceptional materials and design inherent in any new Steinway grand with the new Spirio technology being installed is a complex process.
Every new Steinway Spirio is outfitted by Steinway craftspeople to ensure that both the integrity of the original Steinway design and the functioning of the new technology blend in a seamless way to create the Spirio experience.
A key part of this process is installing a solenoid (electromechanical actuator) rail into the piano keybed (a shelf-like part of the piano that supports the keys and action). On the solenoid rail, there is one solenoid for each key.
There is also a solenoid for all three pedals, soft, sostenuto, and sustain pedals, Steinway created over 250 levels of sensitivity per pedal and a solenoid for the on/off function of the sostenuto pedal, as well.
Each solenoid contains a mechanical device that, when activated by an electronic signal, pushes against a key or against the pedal trap work, causing the appropriate keys and pedals to move up and down. All of this is put into place without compromising the integrity of the instrument.
Perfecting this player-piano technology to achieve Steinway standards adds to the value of any Spirio piano.
3. Spirio's expanding high-resolution music library
Unlike pay-per-song technologies, Spirio owners enjoy a huge high resolution library at no extra charge. The Spirio music library consists of over 4,300 pieces from classical and jazz legends, as well as today's pop artists. Some pieces come from Steinway's proprietary archival recordings of famed Steinway Artists like Sergei Rachmaninoff, George Gershwin, and Vladimir Horowitz, unavailable elsewhere. Imagine what such exclusive performance recordings would cost if each piece was bought separately.
Steinway continues to pay for new recordings of modern Steinway Artists, whose works are among the 40-50 pieces added monthly in high resolution, recorded exclusively for Spirio. These pieces are added at no additional charge, thus growing and diversifying the Spirio owner's musical library.
4. Spirio play and Spirio record
In addition to these factors, one other cost factor remains: does the Spirio buyer want the original Spirio Play version or the Spirio | r version to record from their keyboard? Spirio Play costs approximately $29,000 and is added to the regular cost of a new Steinway Model B or M grand piano.
The Spirio | r adds an additional charge due to the added technology components involved, such as editing capacities and linking up with other musicians remotely. The Spirio | r, with its recording technology, costs $48,000 and is added to the cost of a new Steinway Model M, B, and D.
Both Spirio models come with the highest levels of quality and durability expected of any Steinway.
For more information about the Spirio experience, contact M. Steinert & Sons by filling out the form below.
Or - directly schedule a time to try a Spirio in Boston or Newton.
Other Spirio Related Content: