How do I buy a quality used Steinway?
July 26, 2022 •Stephen Reed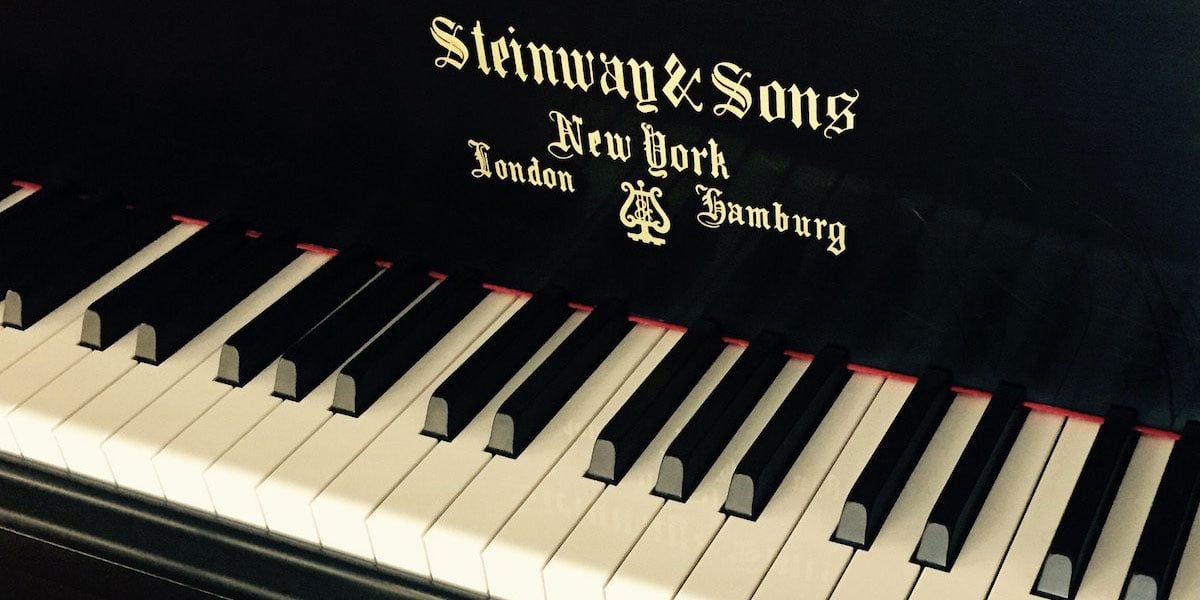 How do I buy a quality used Steinway?
by Stephen N. Reed
---
The used Steinway market is a huge one, with a quite broad array of instruments: some good, some bad. Anyone going into the used Steinway market needs to come armed with solid information in order to ensure that their choice is a sound one.
After all, what could be worse than to pay a large sum of money for a used Steinway that looked good on the surface but disappoints once it is installed in your home?
At M. Steinert & Sons, we have sold tens of thousands of new and used Steinways for over 150 years. Our credo is that we want each customer to purchase the best piano for them. It can't be the best used Steinway piano for you unless you obtain a solid instrument with many years of musical quality left in it.
In this article, we will examine the different types of used Steinways and the best ways to guarantee that you will be buying a genuinely good one, not just one that looks good. You'll learn how obtaining the services of a seasoned Steinway piano technician can be critical to know that you're getting a solid used Steinway, rather than one with some parts that are not genuine Steinway.
Such a technician can be on the lookout for a quality used Steinway for you, working to inspect potential pianos for problems.
6 types of used Steinway Pianos
Shells: At the low end are shells of used Steinways that have not been serviced nor restored. These pianos have significant signs of damage and are not usually in playing condition. They are called shells inside the piano industry because only the 'shell' (the rim/cabinet) has value as a candidate for rebuilding.
Repaired: Next is a repaired used Steinway, one that is in playable condition. Some parts have been repaired, with or without Steinway parts, and the major, original components are still in place. More repairs may be needed.
Rebuilt: This kind of Steinway is rebuilt to its original condition. The bridges, action, and soundboard may have all been replaced. The better rebuilt Steinways are those using genuine Steinway parts.
Original: An original used Steinway has all of its original parts. The piano has only been serviced and original parts repaired. Used Steinways of this quality typically are 20 years of age or less.
Factory-restored: A factory-restored Steinway was serviced by the Steinway Restoration Center in Iowa. Only genuine Steinway parts have been used for repairs and restoration.
Heirloom Collection: These pianos are completely refurbished with genuine Steinway parts and labor, usually at the Steinway facilities. These pianos have a certificate of authenticity and the same 5-year warranty as a new Steinway & Sons piano.
3 age brackets of used Steinways
The used Steinway market has pianos of a broad array of different ages. For purposes of this article, it will help to think of them in three basic age ranges:
"Like new" instruments, 1-25 years old, are in great condition and need only regular tuning and action adjustments. With good care, this kind of used Steinway may even remain "like new" for more than 25 years.
Reconditioned Steinways, 25-50 years old, typically required new strings, tuning pins, damper felts, hammer reshaping, and action regulation. The amount of work depends on how the instrument was maintained and stored over the years.
Fully restored Steinways, 50-130+ years old, usually required extensive work to get them back to "like new" condition. Many such pianos get entirely new parts. Their overall condition is based largely on how they have been cared for by one or more owners.
Watch out for "Steinwas" used pianos
Having the guidance of a seasoned Steinway piano technician is key to navigating one's way through the used Steinway world. Such a technician is your guide to buying a quality used Steinway. For example, a seasoned Steinway piano consultant knows can determine if a used Steinway has been repaired with only authentic Steinway parts.
Steinway pianos are designed to use only genuine Steinway parts. As a result, Steinways that have been repaired or restored with non-Steinway parts has thus been called "Steinwas," meaning that the different kind of parts in the instrument makes it less of a Steinway.
Non-Steinway parts alter the piano's sound, performance, and most assuredly its investment value. If you want maximum quality and pieces that are designed specifically for Steinway pianos, you'll want to make sure that the piano repairer or rebuilder has used authentic Steinway parts.
Buying a certified pre-owned Steinway reduces your risk
Buying a Certified Pre-owned Steinway from an Authorized Steinway Dealer like M. Steinert & Sons is the only way to guarantee this, as only such authorized dealers have access to Steinway parts.
M. Steinert piano consultant Patrick Elisha notes that buying a Certified Pre-owned Steinway gives the buyer peace of mind that a certain quality benchmark has been reached. "Certified Pre-owned used Steinways have made the grade, the quality one expects from Steinway & Sons," says Elisha.
Non-Steinway replacement parts are less expensive and can be made differently. This can negatively impact the used Steinway's sound and, sometimes, its overall performance.
Many resellers will not say whether a used Steinway they're selling has all genuine parts or not. To be safe, you should request to see available repair logs.
Visit with a Steinway piano technician
We often tell people in these articles to "come in and try some of our pianos." But when it comes to the used Steinway market, it's just as important for you to get acquainted with a true expert on used Steinways: an Authorized Steinway Dealer piano technician.
Such technicians have typically helped many different piano buyers find the right piano for them. In the case of a used Steinway buyer, a whole other layer of expertise comes into play, depending on whether one wants a true Steinway, with all Steinway parts, or whether a model with some non-Steinway parts is sufficient for your needs.
If you see your used Steinway purchase from the angles of musical quality and making a sound investment, we think you'll want to purchase a used Steinway with all-Steinway parts.
Of course, if you have the financial ability to purchase a new Steinway model, that is your best bet for musical quality and making a lasting investment in what could easily be a family heirloom, passed down generation to generation. A new Steinway is always the best alternative, as compared to a used Steinway.
But for those who want a Steinway but are unable to buy a new one, carefully navigating your way through the underbrush of the used Steinway market, can yield positive results. Just have your Authorized Steinway Dealer's piano technician handy to help you understand the subtle nuances between an excellent used Steinway and one whose musical quality is evaporating.
So as you prepare for your meeting with a Steinway piano consultant and technician, learn more about the kind of easy self-assessment you can do before your time together. Understanding your desire to own a piano on the front end of your used Steinway piano journey can only help you as you move towards your ultimate purchase.
While you await your visit with a Steinway consultant and technician, read more about whether certain years of used Steinway need to be avoided. You may have heard this from others, and this article will help give clarity to this issue.