Are there used Steinway piano years to avoid?
May 2, 2022 •Stephen Reed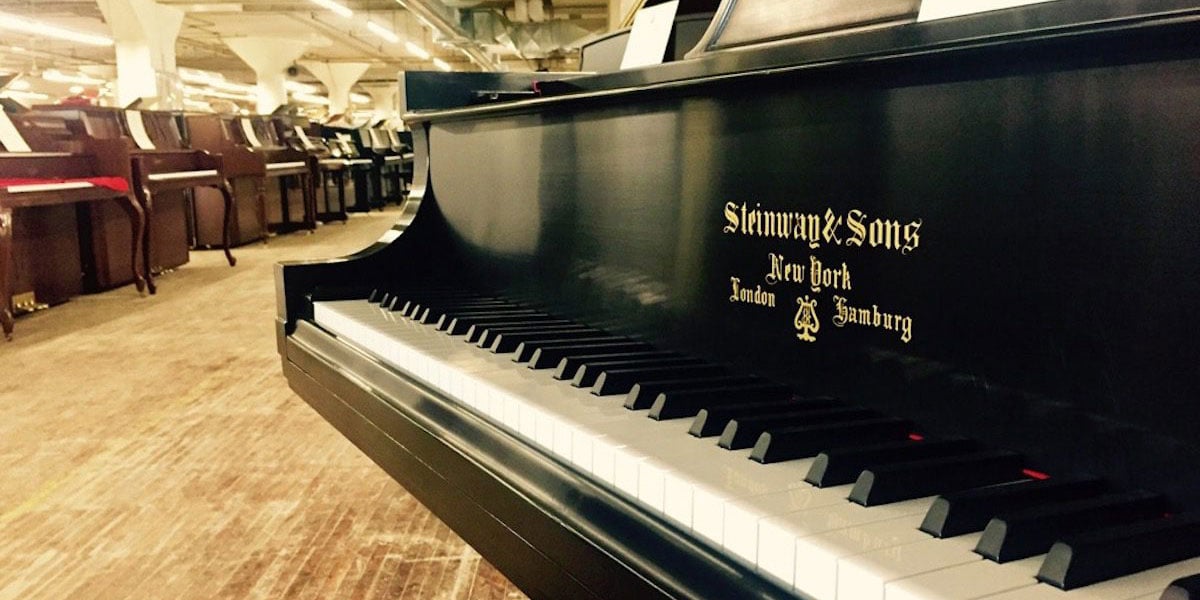 Are there used Steinway piano years to avoid?
by Stephen N. Reed
---
The used Steinway market is a maze of options and opinions. With each passing decade, new myths evolve and fade. After more than 160 years as the world's leading piano brand - this was bound to happen!
In addition, Steinway, like other piano manufacturers, make changes to their various models for various reasons. These are worth investigating, as well. Some changes may impact the overall performance of the instrument, while others may not.
In Steinway & Sons pianos, changes are made to improve the performance of the instrument, rather than for purely economic and cost-saving measures.
One issue related to how Steinways were made in the period of 1961-82 involve the Teflon bushings the company used in their pianos. At M. Steinert & Sons, we strive to be transparent regarding the bushings issue, having examined it carefully for customers for several years.
It bears noting that pianos of this vintage may have other significant issues due to their overall age. It is almost universally agreed that pianos over 30 years old will need significant work.
By the end of this article, you will understand what went on during the years that bushings were made and whether they are years to avoid in selecting a used Steinway. Additionally, you'll learn how to safeguard against older Steinway issues by using programs like the M. Steinert CPP program for certified used pianos.
What were the "Teflon bushing years" for Steinway?
It all began with a legitimate interest in lessening the servicing needed from one season (or climate) to another. In 1962, the Permafree action was introduced by Steinway. This new action replaced the wool cloth that had lined (i.e. "bushed") the tiny holes in the wooden flanges into which the center pins were inserted and upon which the action's moving parts pivot.
Because the wool bushings can swell in damp weather and shrink in drier conditions, the action's moving parts they are attached to can start to slow or loosen. Steinway has always emphasized improving every aspect of their pianos, so the new Permafree action had new bushings, with Teflon replacing the traditional wool cloth.
This seemed like a good fix, as Dupont had made Teflon tough plastic that would not change during temperature and humidity variations. In addition to changing out the bushing material, a new center pin was created, which required new tools and additional training for Steinway piano technicians.
The new Teflon bushings had a mixed review. Sometimes the wood around the bushings still swelled and shrunk, even though the Teflon did not. This caused some of the Teflon bushings to loosen in more humid seasons, causing a clicking noise when affected keys were played.
Action parts could also put additional pressure on the bushings during drier weather, causing those parts to move a little slower.
Fortunately, a Teflon bushing could be replaced without difficulty. However, with over 900 bushings in a single piano's action, the engineers eventually went back to wool bushings in 1981.
Is it wise to buy Steinways manufactured between 1962 and 1981?
Obviously, prospective used Steinway buyers want to know if it is wise to buy a used Steinway during the "Teflon bushing years" from 1962 to 1981.
The good news is that, for average piano use in the home, the used Steinways from this era have shown themselves to work well. Piano technicians with long experience in these instruments note that, after any Teflon bushings are replaced during the piano's first few seasonal changes, generally few problems occur.
As long as the piano technician takes special note of the humidity conditions during the servicing, a used Steinway from this era should work fine for home use.
A piano that must endure heavy use, like those in schools or concert halls, should consider returning to cloth bushings. This would require replacing not only the bushings but the entire action, as well.
M. Steinert's experience with the Teflon bushing years
As the world's oldest Steinway dealer, M. Steinert developed solid experience with the Teflon bushing years, starting in 1961.
"Our conclusion was that once the 'clicks' were discovered and remedied, the pianos worked very well," says Paul Murphy, President emeritus of M. Steinert & Sons. "The main problem seems to have been a prior generation's limited ability to service them, which is not an issue now. Today those pianos probably have more age-related reasons to avoid them, like cracked soundboards, loose tuning pins, and worn actions."
How can I guarantee that a used Steinway has good quality?
One way to ensure that the piano you are buying has good quality is to buy through programs like M. Steinert's Certified Pre-owned Piano (CPP) program. A used piano that passes M. Steinert's 88-point inspection is going to be in solid musical condition. We delve deeper into the CPP program in a prior article.
Steinert gets trade-ins frequently and understands that not everyone is in a position to buy a new Steinway. That is why the company created this CPP program.
"It comes down to this," says company president Brendan Murphy. "You know what you're getting with a Certified Pre-owned Piano from M. Steinert & Sons."
Conclusion: Years to Avoid
While almost any piano can be serviced, as a piano ages beyond 30 years it becomes harder to keep it musical without significant work. For this reason, we suggest the following guidelines for Steinway piano selection:
Avoid Steinway and Sons pianos before 1992 that have not been adequately maintained and regulated or have been in heavy use situations (schools, practice rooms, etc.)
Avoid Steinway and Sons pianos before 1972 that have not had some element of restoration. Restringing, new hammers and more are often required. All pianos of this vintage require inspection by a competent technician before purchase. It is wise to determine the resolution to the bushing issue above as well if considering this age.
Finding Certified Pre-owned pianos at M. Steinert
To learn more about M. Steinert's Certified Pre-owned pianos view the current ones in stock in our Used Piano section. Select the "Certified" option in the Status filter.
Also, learn more about used Steinways by reading the following articles: