Essex piano: Infused with Steinway's design
April 2, 2022 •Stephen Reed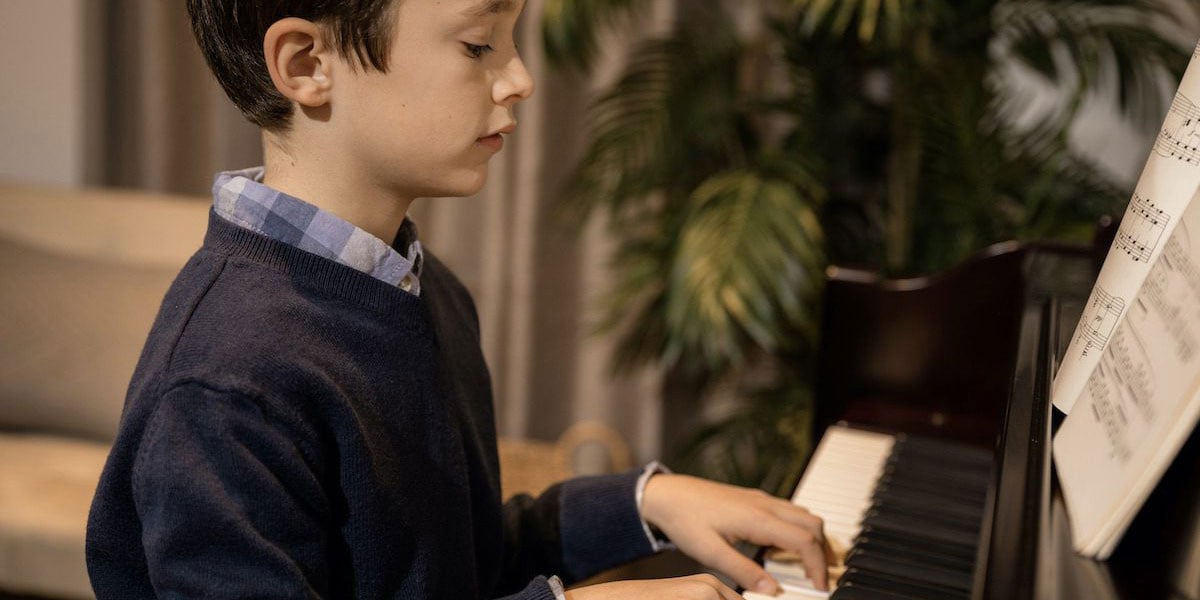 Essex piano: Infused with Steinway's design
by Stephen N. Reed
---
The stated purpose of the Essex line of pianos is to show that high-quality piano styles and finishes are possible in every price range.
That is a lofty goal, one some find hard to believe. As a manufactured piano, how can it even come close to the resonant tone of a handcrafted Steinway?
For starters, Essex is part of the Steinway family of pianos and, as such, features many Steinway design elements in each model in the Essex line.
You might say that the Essex is the grandchild of the venerable Steinway. It is a younger line but one with the same DNA as its grandparent. Thus they share many family traits.
Essex design was informed by 170 years of piano patents and innovations. M. Steinert & Sons has tracked those Steinway innovations over the generations and has seen many satisfied customers leaving our store with an affordable, high-quality Essex model.
Our goal hasn't changed since we were established in 1860--to help our piano customers to find the best piano for them. For entry-level piano buyers, that piano is often an Essex. In short, Essex satisfies the needs and budget requirements of the discerning homeowner.
Though Essex can suit a wide range of piano players, it has captured a significant share of the entry-level market because of its lower price point and Steinway design. Understandably, a family may wish to see if their child is going to stick with their piano lessons before purchasing a luxury piano.
Essex's success with beginner students of the piano is very much in keeping with the reason Steinway developed the Essex line: to become competitive with other piano companies for this entry-level of the piano market.
By the end of this article, you will have learned about the effects of adding the Steinway design to a manufactured piano. You'll also determine for yourself whether Steinway succeeded in designing an entry-level piano that is best-in-class.
The Essex provides Steinway DNA in a manufactured piano
The Essex line was launched in 2001. The company intentionally kept a low profile for the first few years. After all, it incorporated much of the Steinway DNA–using new Steinway design, engineering, and select materials–in a new combination that had never been tried before in a manufactured piano.
The Steinway engineers' ultimate goal was to create a new piano that could deliver a level of musical quality and performance that had heretofore been impossible in the Essex line's considerably lower price range.
Steinway began to make significant changes to the Essex line in 2006. For starters, Steinway moved the entire Essex operation to the Pearl River facility in China, eventually moving Essex's technical director to China to oversee production there. When Steinway decided to include "Designed by Steinway" on the Essex piano plate, the Essex had arrived.
Essex grands and uprights provide Steinway design at a production piano cost
Essex's grand piano models
However, more than any other grand in its class, Essex engineers have advanced their concept of an affordable piano greatly by bringing much of the Steinway design to Essex's production process.
Essex's upright piano models
Essex brings that same Steinway DNA to their uprights, which are consistently popular, especially for beginning students.
The largest Essex upright is the EUP-123E. It offers greater versatility of sound than its industry counterparts because of the Steinway engineers' ability to transfer much of the Steinway design to this manufactured piano.
EUP-123E Key features include:
Matching Classic Style Legs with Grand-Style Leg Top
Fold-back Top lid
Brass hardware
Elegant Proportion
Ebony Polish and Sapele Mahogany Satin finishes
Essex pianos are backed by Steinway technicians and warranties
Every Essex instrument is inspected by a team of highly experienced Steinway & Sons trained technicians before it leaves the factory. After the sale, each Essex piano is backed by Steinway & Sons with a factory warranty and serviced by Steinway-trained technicians.
By utilizing specially engineered materials, large-scale production techniques, and carefully selected manufacturing environments, Essex is able to deliver a level of musical performance previously unattainable in its price range.
M. Steinert's Trade-up policy
Any piano, new or used, acoustic or digital, purchased from M. Steinert & Sons receives 100% of the original purchase price for the life of the original purchaser towards any new larger Steinway & Sons piano of greater value.
Steinway design gives Essex a distinct advantage
The infusion of much of the Steinway design into Essex's pianos makes it an excellent option for the customer who wants as much of the Steinway sound as they can get in a more affordable Essex model.
Steinway engineers have managed to bring much of the Steinway design to their sister brands, Essex and Boston. To make your own determination on that score, you'll need to come into one of M. Steinert's two showrooms in Boston and Newton.
Come test some Essex models for yourself. Compare the sound of an Essex grand or upright with their counterparts in the Steinway and Boston lines.
For the Steinway DNA quality and tone included in every Essex, along with a more affordable price point, the Essex is worth investigating, especially for beginner piano students.
Make an appointment to see one of M. Steinert's seasoned piano consultants today. In the meantime, learn more about the Essex line.