Model B Overview
The Model B(6'11") is the ideal "dream" piano of most serious amateurs and professional pianists who either do not have the budget or the room for a concert grand Model D(9'). It is the only Steinway smaller than the concert grand that shares 100% of its design features–the single-piece "shepherd's crook" Continuous Bridge, the solid cast iron Treble Bell, and longer keys (21″) than any smaller Steinway model (19"). It has often been called "the perfect piano" by both professional musicians and veteran piano technicians.
From Our Inventory
Available Model B's
Who's it for?
For any major symphony orchestra, concert hall and any career concert pianist's home. Also for the most serious amateurs who simply insist on the best possible piano regardless of price.

For customers who insist on the best and will sacrifice to own it. Arguably the best Investment in the Steinway line.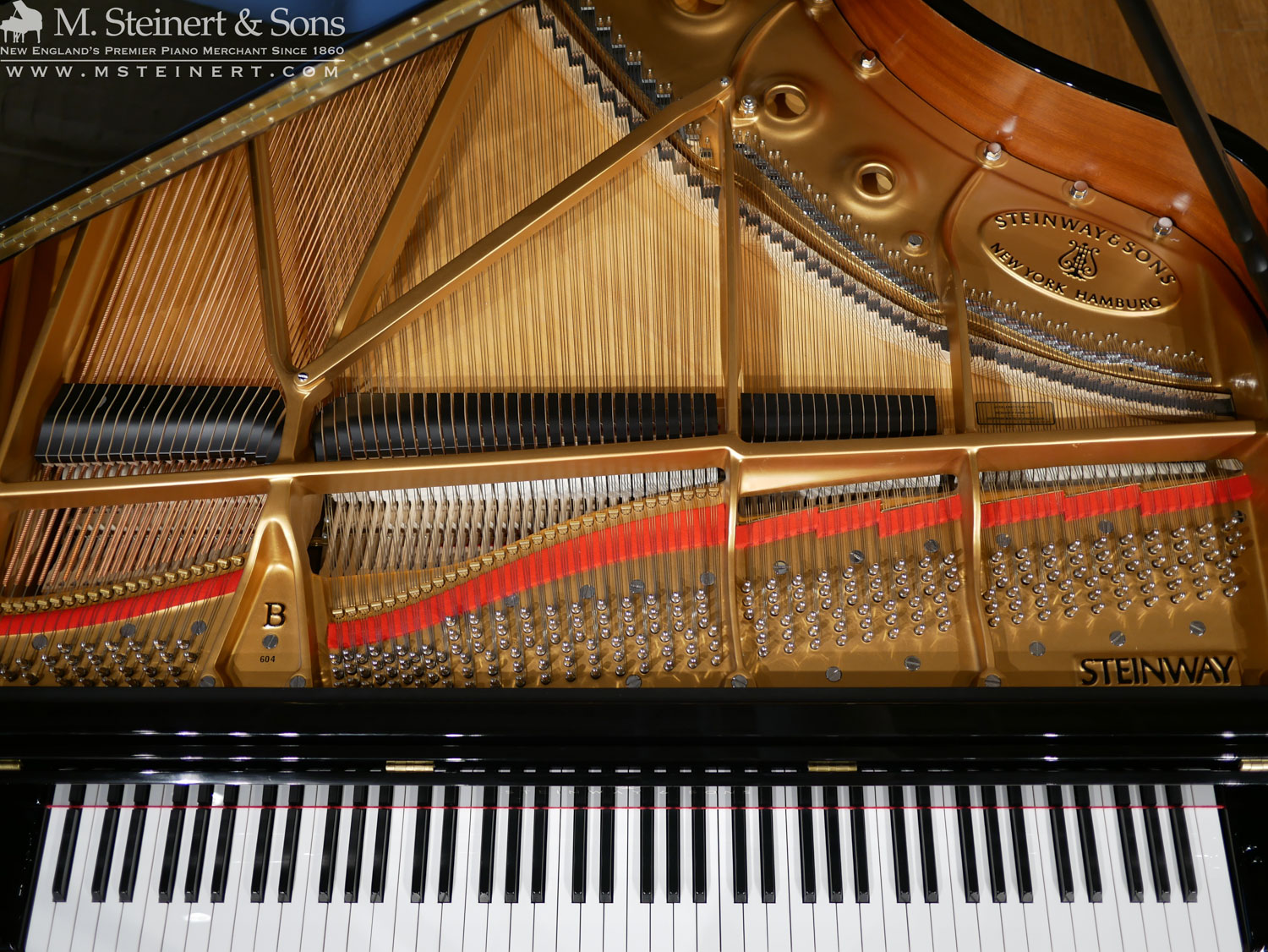 Who's it not for?
Not for customers wanting to save money by buying a used Steinway
Not for those without a space at least 9 feet long for piano and bench.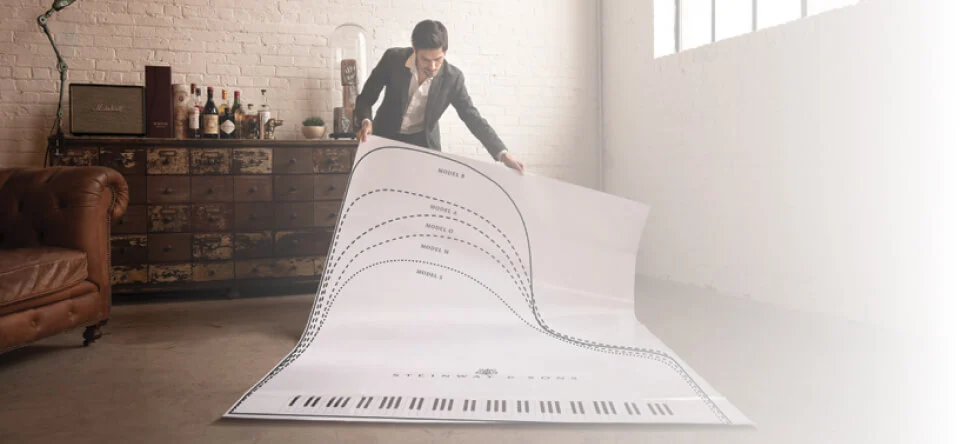 Model B Specifications
This magnificent 6′ 11″ (211 cm) grand piano is often referred to by pianists as "the perfect piano." It is also available as a STEINWAY SPIRIO, the world's finest high-resolution player piano, and the SPIRIO | r – with the ability to record, archive, and edit performances.
The 2023 Piano Buyer's Guide
Pianists deserve a resource that's easy to follow and gets them closer to the piano of their dreams without the confusion in between. Our Piano Buyer's Guide offers tips, facts, and insights into the world of pianos so you can get the answers you need to make the wisest decision.