Model A Overview
More design experimentation and innovative improvements over the years went into the Model A design than that of any other single Steinway model, revealing the challenge of designing a truly majestic grand piano sound within the size restrictions of 6' to 6'4". The largest Model A (6'4") was discontinued in 1947 shortly after WWII and its much younger sibling born in 2005, the A (6'2"), is today the Model A of choice. Sharing the Treble Bell exclusive design feature for exceptional high treble tuning stability with the larger B (6'11") and D (9') and wide tail rim design for greater soundboard area, the A (6'2") possesses the first unmistakably "grand piano" sound. For the piano player who is not willing to compromise the majestic musical tone available only in pianos of this length or larger.
From Our Inventory
Available Model A's
Who's it for?
For serious pianists desire the unmistakably "grand sound"–that rich, powerful bass and tenor register, treble clarity and projection, and noticeably longer sustain from a larger soundboard than is possible from smaller sizes.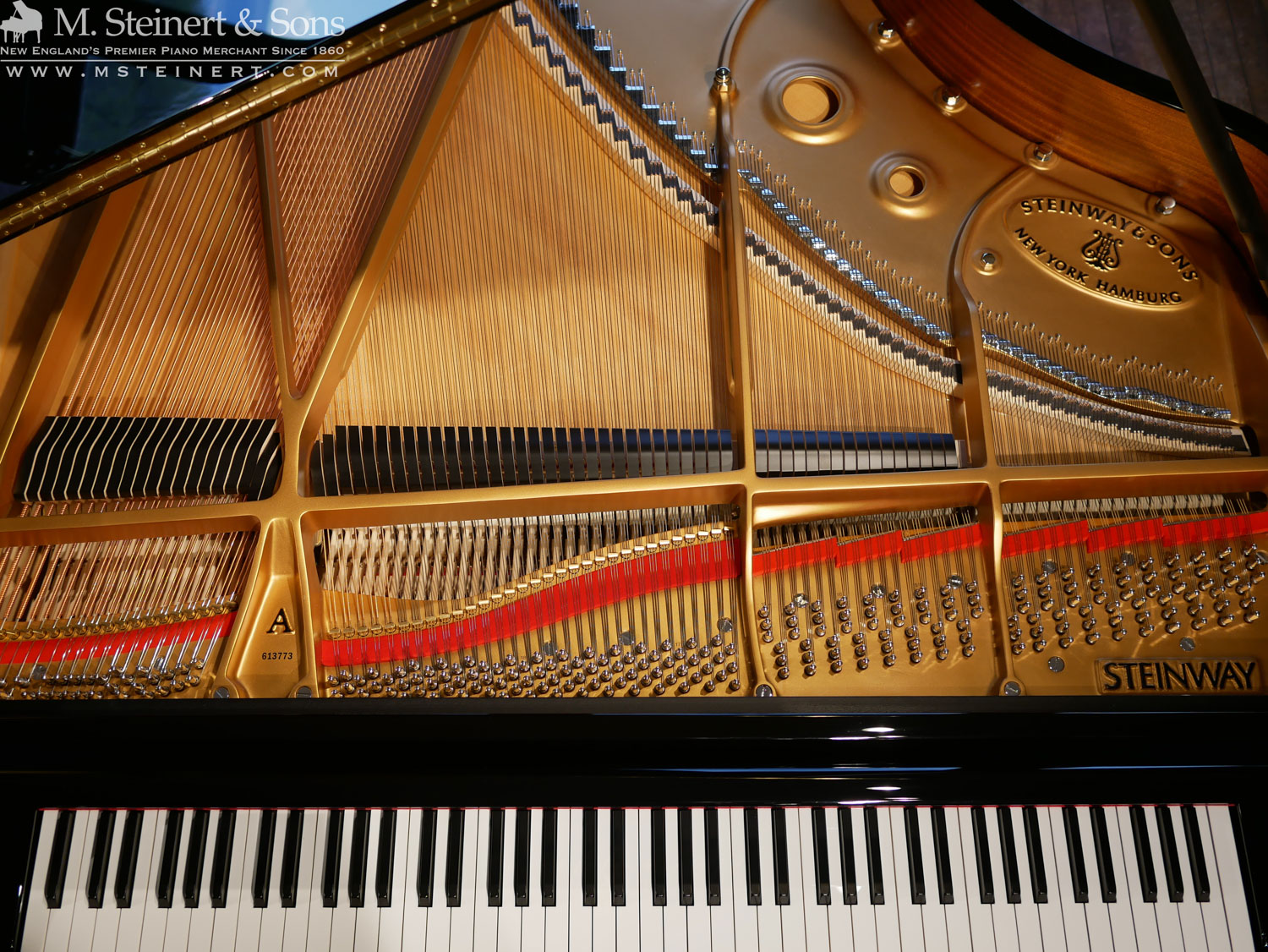 Who's it not for?
Not for the more casual piano player who is relatively unaware of the advantages of larger grand design and to whom it does not matter and who cannot musically justify the higher required cost. Also not for very small spaces.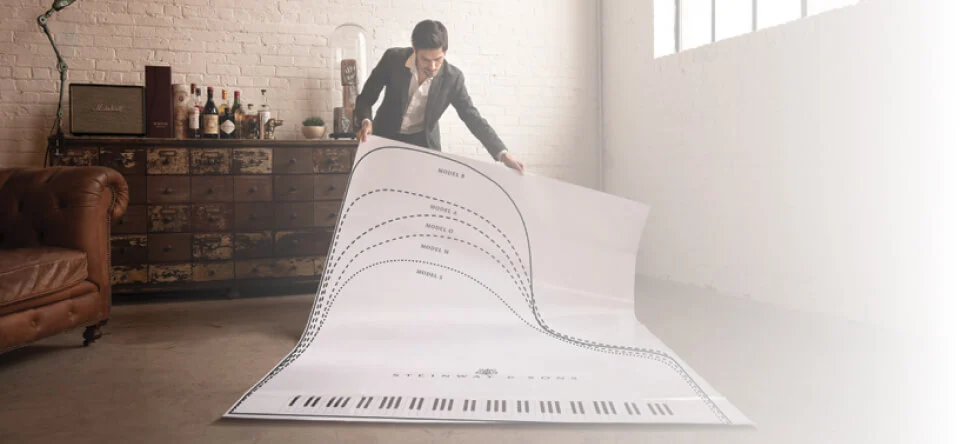 Model A Specifications
At 6′ 2″ (188 cm), the Model A is known for delivering a "grand" sound in a slightly smaller cabinet. This grand offers power and warmth, with a design that allows the solid spruce soundboard to freely and efficiently resonate, like its larger counterparts.
The 2023 Piano Buyer's Guide
Pianists deserve a resource that's easy to follow and gets them closer to the piano of their dreams without the confusion in between. Our Piano Buyer's Guide offers tips, facts, and insights into the world of pianos so you can get the answers you need to make the wisest decision.