Who buys used pianos in the Boston area?
February 24, 2022 •Stephen Reed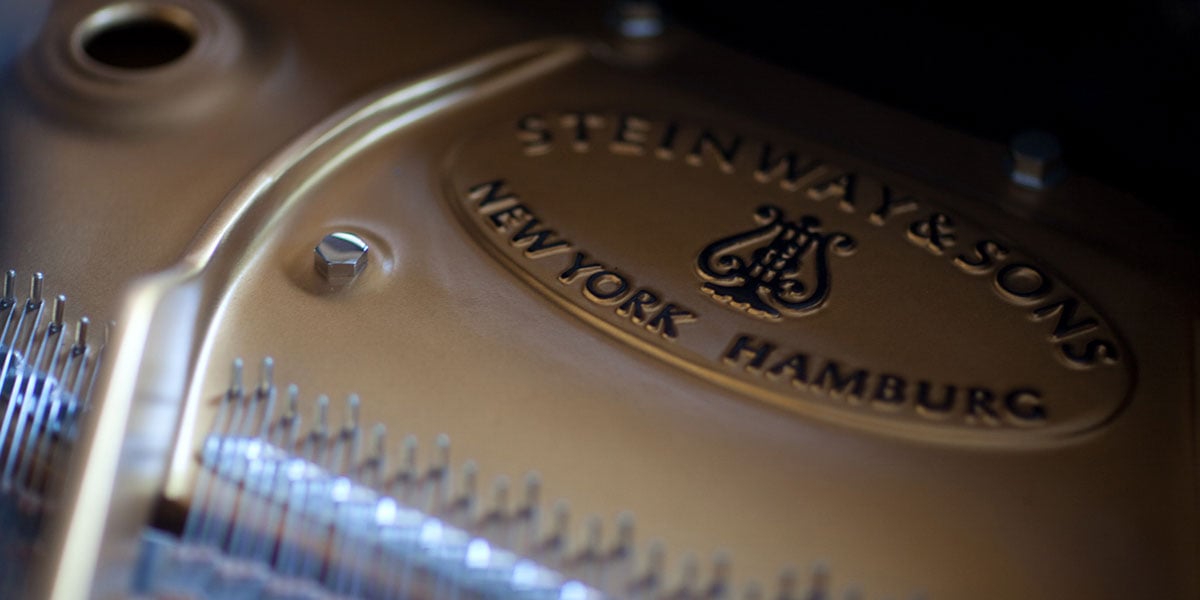 Who buys used pianos in the Boston area?
By Stephen N. Reed
---
Entering the used piano market as a first-time seller can be intimidating. You want to get a decent price for your piano while not taking too long to sell it.
At M. Steinert & Sons, we have been buying used pianos at a fair price for over 160 years. While we're one of your options for selling your piano, we're not your only option.
By the end of this article, you will have learned about some options for those who want to sell their used pianos in the Boston area. You will also understand what stores like M. Steinert's look for when they buy a used piano.
Before you sell your piano, figure out the fair market value
If you have a used piano that you are wanting to sell but have little knowledge of brands and the musical value, you will want to find a piano technician or piano consultant to give you an estimated value. They can give you a decent estimate of your piano's value.
You need to know that before you sell. After all, what could be worse than selling a used piano, only to find after the sale that it was worth much more?
Formal written appraisals are a worthwhile investment (usually $300-600) if you think you have a piano of significant worth. You can find an independent technician at ptg.org.
Selling your used piano through the private market or online
The internet has allowed people to sell anything online, including their pianos. You can list your piano on sites like e-Bay, Craigslist, or even in local newspaper classifieds. You and a buyer agree on a price. We recommend including a $300-$600 moving fee to be paid by the buyer if you're selling in the private market or online.
Another online option is Pianomart. Pianomart is an online, national piano store that buys and sells a wide range of used upright and grand pianos.
Selling a piano online has its pros and cons.
One advantage to selling a used piano on sites Pianomart or Craigslist is the sheer number of viewers who will see your ad or listing.
However, there is a downside. Despite the number of eyeballs viewing your listing, online sales in the private market can take longer than selling to a local piano store, depending on the quality of your used piano.
Plus, if you use a site like Pianomart, they receive a 3% commission off the selling price. Additionally, a local piano store will know its full value more than many online viewers.
Selling your piano to a local Boston-based piano store
The pros and cons are exactly reversed when selling your piano to a local piano store. The piano store wants to make a profit on the future sale of your used piano. So you might make less from a sale to a local piano store.
However, on the positive side, working with a local piano store provides you with the safe and secure removal offered by the professional piano store movers. Another plus when working with a piano store is that the sale can be immediate, and the cost of moving the piano is typically assumed by the piano store.
East Cambridge Piano buys a wide range of used pianos
In the Greater Boston area, East Cambridge Piano seeks good, used pianos. Their online inventory page suggests that they take a wide range of brands and models including Bechstein, Sojin, Yamaha, and Samick.
M. Steinert & Sons is looking for used Steinway-designed models, along with some Yamaha and Kawai models
Their customers are typically willing to pay a little extra for the peace of mind that comes from dealing with an established store. For this reason, M. Steinert's can usually make a competitive offer for your piano.
"As a longtime Authorized Steinway Dealer, M. Steinert is always looking for good, used Steinways, whether grands or uprights," says Brendan Murphy, President of M. Steinert & Sons. "Occasionally we'll even buy an old Steinway just for the style and design of its case so that we can have it rebuilt."
Brendan notes that M. Steinert will also buy used pianos from the Steinway-designed lines Boston and Essex. M. Steinert also purchases some Yamaha and Kawai models that are under 30 years of age.
Given a temporary shortage of new pianos, M. Steinert & Sons is actively purchasing quality used pianos.
What do buyers look for when purchasing used pianos?
An interesting detail of such piano company purchases is the finish on the pianos.
"A natural finish on a used piano shows wear and tear," Brendan notes. "It can fade over time. Plus many of these finishes, like cherry, are no longer in fashion. So we prefer ebony finish, which goes with everything and doesn't go out of style."
To understand better what an authorized brand dealer offers both piano buyers and sellers, check out the following article: