What does it mean to be an Authorized Steinway Dealer?
December 24, 2021 •Stephen Reed
What does it mean to be an Authorized Steinway Dealer?
by Stephen N. Reed
---
Authorized Steinway Dealers are on the front line for the Steinway & Sons company. They have not only played a key role in selling the company's famous handcrafted pianos to the public. They have also helped to add greatly to the solid reputation of Steinway & Sons.
For example, Henry Z. Steinway, the last member of the Steinway family to be president of Steinway & Sons, had enormous respect for the way the dealer network burnished the company's reputation among concert pianists. This, in turn, means that Steinway Model D grand pianos were increasingly placed on concert stages everywhere.
How so? Because a performing artist could find a dealer with a Steinway Model D on which to perform almost anywhere in North America and much of Europe.
Today, over 95% of the world's leading concert pianists choose to perform exclusively on the newest possible Steinways—the world's most technologically advanced pianos. That achievement could not have occurred without the quality service and product knowledge of the Authorized Steinway Dealers and their staffs.
But what does it mean to be an Authorized Steinway Dealer? What goes into that distinction?
By the end of this article you'll know the various aspects of being an Authorized Steinway Dealer–and why buying your Steinway piano from such a dealer has significant advantages.
A business in the community that is literally unique
A Steinway dealer is literally unique in his community because there is only one. Steinway studies the market and determines who would best represent their pianos based on the dealer's integrity, knowledge of the piano, financial stability, and commitment.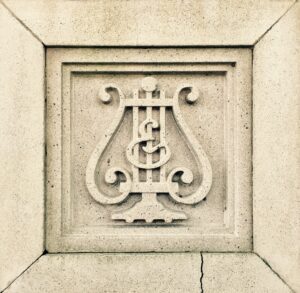 As a result, the buyer goes into a discussion with an Authorized Steinway Dealer's staff knowing that Steinway & Sons believes the dealer to have integrity and a sure knowledge of the piano.
William Steinway University's unique training
These dealers and their employees are required to attend William Steinway University (WSU) to become educated in all things Steinway. WSU is an ongoing series of week-long seminars conducted at the Steinway factory.
Subjects include the history of the company as well as the history of the piano which continues to evolve with improvements. Steinway devotes much time and effort to these improvements in their quest to build the best possible pianos.
The best Steinway is the one that was built today
Over the company's 170 year history, Steinway & Sons engineers have developed 139 patented engineering improvements in Steinway design–one every 15 months on average.
Because of these ongoing, technical improvements, Steinway is frequently the choice of major symphonies, music conservatories, and leading universities worldwide.
After all, such institutions invest only in the latest technically advanced, brand new pianos when piano purchases become necessary. Their consistent Steinway purchases constitute a compelling third-party endorsement of new Steinway grand pianos.
Steinway's certified technical training
WSU also has programs for hands-on training in the factory for piano technicians. Steinway certifies the technicians assuring the Steinway owner that they get the best when they call for service.
Only Authorized Steinway Dealers have up-to-date, highly-trained piano technicians. With an investment in an instrument as intricate as a Steinway, having a certified Steinway technician working on it gives the owner great peace of mind.
Plus, the fact that Authorized Steinway Dealers have invested in their certified piano technicians and their training indicates long-term financial stability. Thus, the buyer knows that the Authorized Steinway Dealer will be there for them should they need any service in the future for their Steinway piano.
Only an Authorized Steinway Dealer can sell new Steinways
Used Steinway dealers clearly value the Steinway brand—that's why they sell them. And they would love to sell new ones but can't. Only an Authorized Steinway Dealer can sell new and certified used Steinways.
Authorized Steinway Dealers are a small group–Steinway only has 60 such dealerships in the entire United States--they are the only showrooms that have exclusive rights to offer new Steinways. As we'll see below, this is a serious advantage for the Authorized Steinway Dealer.
New vs. Used Steinways
While used Steinways for sale in good condition certainly exist–like the certified used Steinways sold at Authorized Steinway Dealers–no used or restored Steinway can compare in quality or innovation to a new Steinway.
Used Steinways of any kind, whether "as is" or "rebuilt," are bested by new Steinways for the following reasons:
1. Wear and tear: Just like automobiles, pianos cannot possibly improve with use. The mechanical action, with some 56 individual parts in each of the 88 keys, inevitably suffers wear and tear, affecting responsiveness, sensitivity, and the ability to control the sound.
Over time, even major structural components such as the soundboard, bridges, and pedals suffer deterioration. This is why there is an entire industry devoted to the restoration of pianos.
2. Design obsolescence: As mentioned above, only new Steinways enjoy all of the engineering improvements of the past 170 years, making pre-owned and older Steinways always outdated to some degree.
Some of the improvements are absolutely crucial to sound and touch, others less so, yet every patent is significant and makes the newest Steinway ever better than before.
3. Investment: The newer the Steinway, the more it is worth; the older the Steinway, the riskier the investment. Every piano eventually wears out--it's just a matter of time, environment, use, and condition.
4. Warranty: Only new Steinways receive a factory warranty guaranteeing repair or replacement in the event of a manufacturing defect in materials or workmanship. Only Authorized Steinway Dealers can provide customers with a Steinway factory warranty.
Click here for more details on the difference between New and Used Steinways.
Authorized Steinway Dealers are key players in their musical communities
The Authorized Steinway Dealer is also closely associated with many of the musical venues, orchestras, schools, universities, and societies within his community.
Through the Steinway Concert and Artist program, the dealer becomes acquainted with international performers as well as some of the finest pianists within the community. The dealer will supply Steinway Artists with Steinway concert grands whenever they come to the dealer's area.
Most Steinway dealers host a Steinway Society within the community. The Society conducts annual competitions that highlight and encourage musical talent at all ages.
In short, Authorized Steinway Dealers live for the piano. They love the piano and the music it produces, then share that love with their customers.
M. Steinert & Sons: The oldest Steinway dealer in the world
Morris Steinert understood the value of being formally associated with Steinway & Sons back in the 1860s. In 1869, he secured the distinction of being an Authorized Steinway Dealer. Today, M. Steinert & Sons is the oldest Steinway dealer in the world.
Many of the programs that Steinway implements today were developed at Steinert. In 1988 Steinert was awarded the first-ever "Henry E. Steinway Award," which was given to the dealer who best exemplifies the vision of Steinway's founder.
The benefit for the M. Steinert & Sons buyer is that they are working with an Authorized Steinway Dealer that has had a close, working relationship with Steinway and its pianos for 152 years. We have followed every change, every improvement in Steinway pianos and continue to earn the trust of Steinway & Sons as their regional dealer.
Moreover, we are a company that has become the trusted friend of tens of thousands of New England families, the region's music community and schools, and performing artists.
Having sold Steinway pianos since before Lincoln was president, our roots across New England are deep. We would so enjoy getting to meet you and helping you discover the right Steinway for you.
Why not come into one of our two showrooms in South Boston and Newton to start looking at our various piano models? Learn about them, play them, and then discuss your piano needs with one of our seasoned piano consultants.
Meanwhile, read some more about Steinway & Sons and their handcrafted pianos in the articles below: