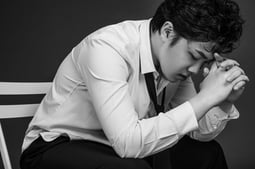 Instructor
Steven Wang
Qizhen Steven Wang joined the faculty of the M. Steinert and Sons Piano Academy in 2023.

Mr. Wang is a dedicated pianist with a genuine passion for both performance and education. As a soloist, he has performed with orchestras such as the Ningbo Symphonic Orchestra in Beijing and Ningbo, and the Tbilisi Symphonic Orchestra in Georgia. His dedication and skill have been recognized in various competitions, with notable achievements including the Third prize (First prize not awarded), best Chopin Etude and best commissioned Georgian work in the 7th Tbilisi International Competition, among others domestic and international competitions.

In his role as a Teaching Assistant at the New England Conservatory since 2022, Steven has provided personalized instruction in three Solfege classes, often leading sessions in the professor's absence. His guidance has been instrumental in assisting many students, helping them transition from initial uncertainty to confidently passing their assessments.

Throughout his musical journey, Steven has had the privilege of receiving guidance from renowned masters, including Dina Yoffe, Frank Wibaut, Aquiles DELLE VIGNE, Michel Dalberto, Leonel Morales, Klaus Kauffman, Pavel Gililov, Claudius Tanski, Wolfgang Bruner, Rolf Plagge. Beyond his musical pursuits, he has a diverse range of interests, having studied conducting with a renowned conductor Guanrong Yao for seven years and actively participating in various community activities and public benefit performances.

Currently, Steven is honing his skills at the New England Conservatory of Music, where he studies under the guidance of Prof. Alexander Korsantia and Prof. Marc-André Hamelin. In addition to his piano studies, he is also pursuing a minor in music theory with Prof. Stratis Minakakis and exploring the intricacies of orchestral conducting with Prof. Charles Peltz.

See Steven's performance of Le Chemin de Fer by Charles Alkan.