Model S Overview
The Model S was designed to fill a need for a less expensive smaller grand than the Model M during the depression of the 1930s. It took six years to design. The reason was that Steinway would not market a piano based only on size–it had to have the "Steinway sound". The result was the invention of the revolutionary Diaphragmatic Soundboard which gradually tapered the vibrant spruce in all directions thereby increasing the acoustic resonance, depth, and power of the soundboard relative to its limited size. For the pianist who has the least amount of floor space with which to work, yet insists on the best grand piano sound possible within those space restrictions.
From Our Inventory
Available Model S'
Who's it for?
For customers who are not willing to live without Steinway sound and touch, but who have significant space limitations.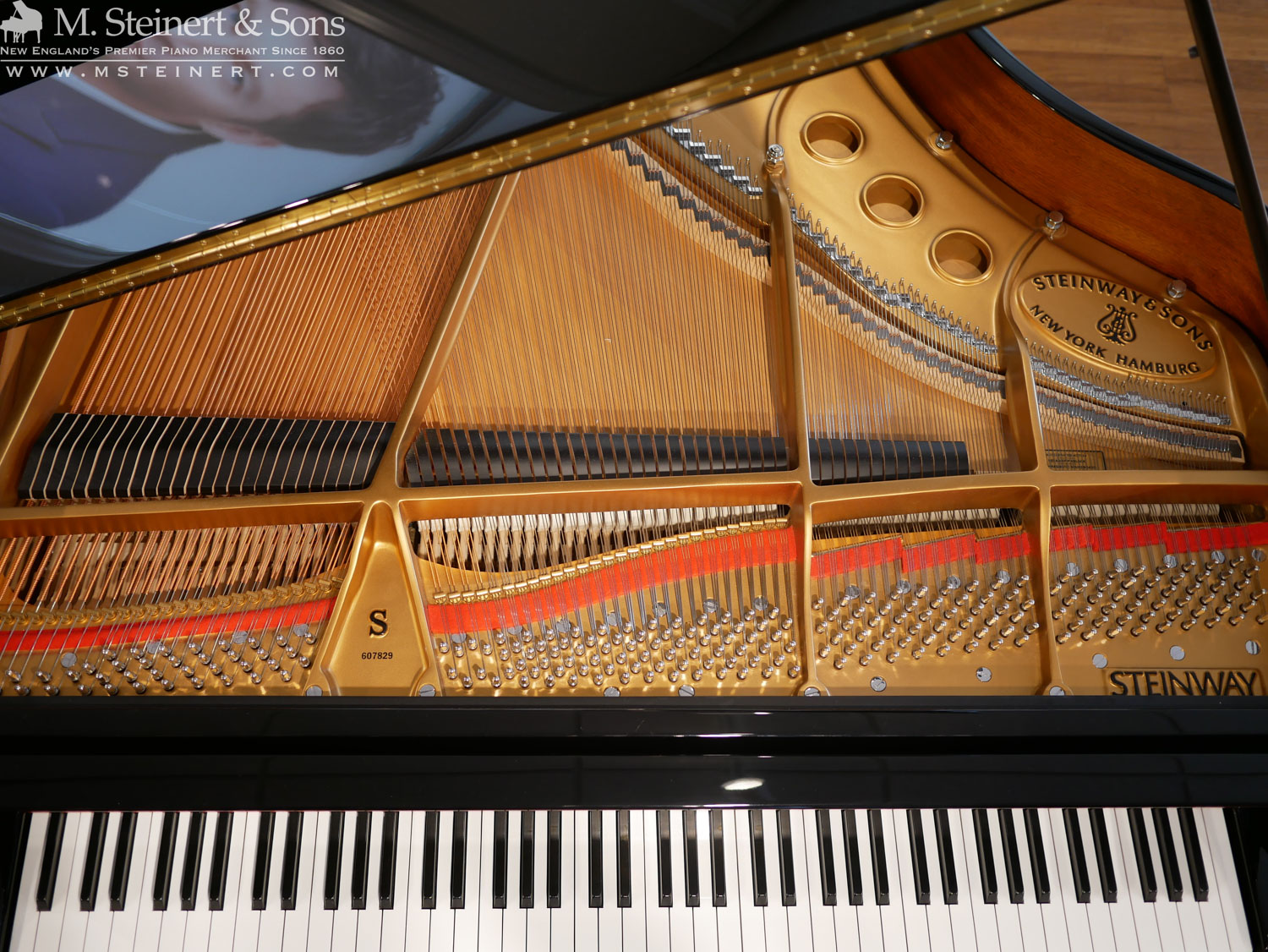 Who's it not for?
Customers who demand a wider dynamic range than is possible from this size piano. Not for serious pianists who have the space and budget for a larger Steinway.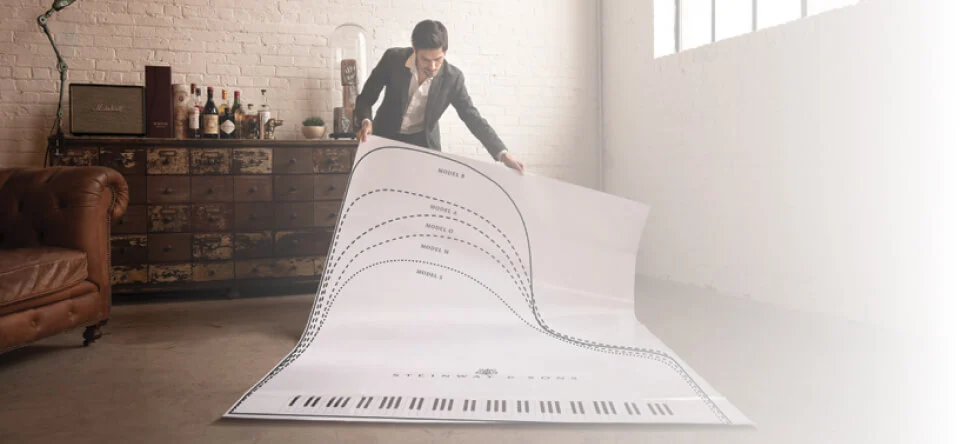 Model S Specifications
At 5′ 1″ (155 cm), this piano is the smallest of the Steinway grands.
The 2023 Piano Buyer's Guide
Pianists deserve a resource that's easy to follow and gets them closer to the piano of their dreams without the confusion in between. Our Piano Buyer's Guide offers tips, facts, and insights into the world of pianos so you can get the answers you need to make the wisest decision.