Model D Overview
Indisputably the one and only piano model in the world by which all others are judged. One is hard-pressed to find any other piano model being used for performance on a major concert stage anywhere in the world. The official piano of the Boston Symphony Orchestra, New England Conservatory, the Juilliard School, the Curtis Institute, Oberlin College, and over 200 All-Steinway Schools across America, the Steinway Model D has become synonymous with "piano". The vast majority of professional classical recordings are on Model Ds, and it is well documented that over 95% of concert performances worldwide, when performing with orchestra, feature the Model D exclusively. This model is simply the best possible piano for any pianist–amateur or professional.
From Our Inventory
Available Model D's
Who's it for?
For those seeking the ultimate Steinway concert grand experience, characterized by heightened touch sensitivity, an extended dynamic range, prolonged sustain, and a richer palette of tonal colors.

Those seeking unequaled pride of ownership, musical inspiration, and joy of playing.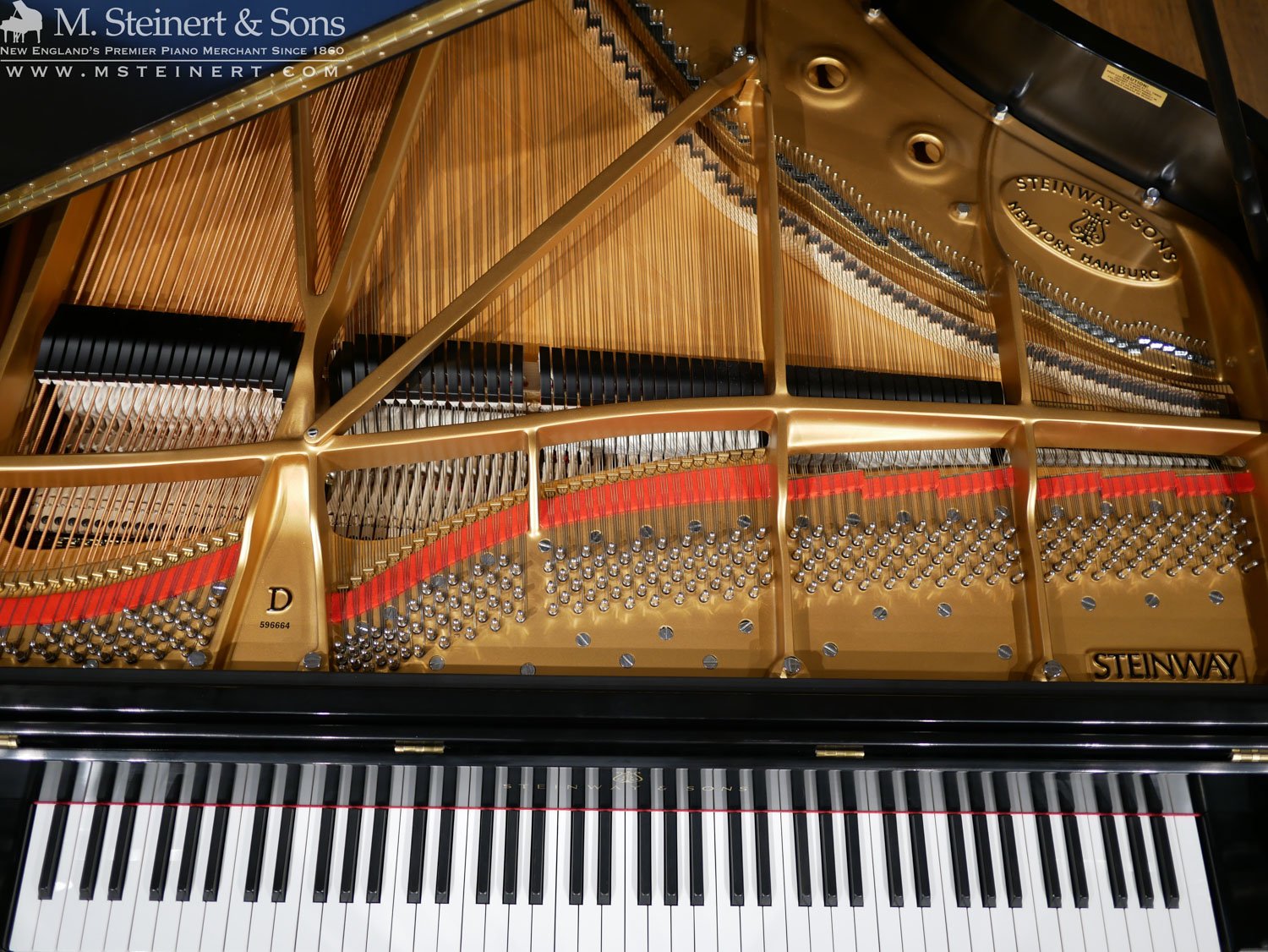 Who's it not for?
Not for the budget-minded or average size living space. Requires 11 feet of floor space including the bench.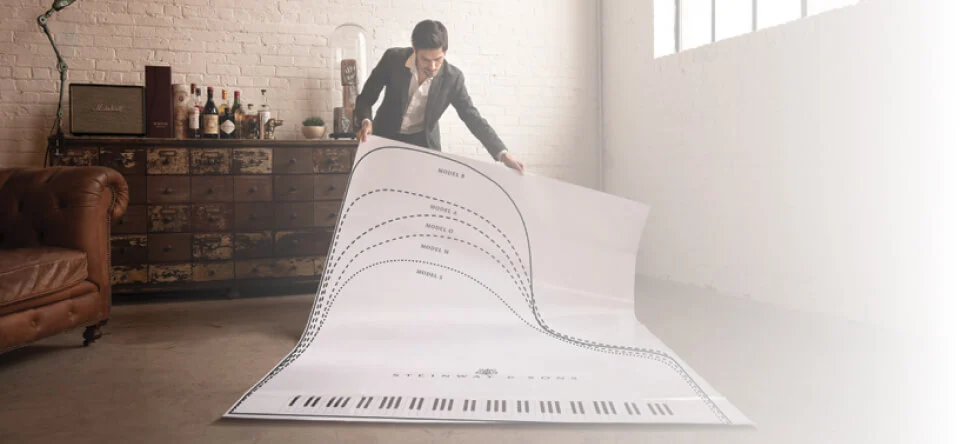 Model D Specifications
At 8′ 11¾" (274 cm) in length, this majestic musical instrument — the pinnacle of concert grands — is the overwhelming choice of the world's greatest pianists and for anyone who demands the highest level of musical expression. The Model D is now available as a SPIRIO | r – with the ability to record, archive, and edit performances.
The 2023 Piano Buyer's Guide
Pianists deserve a resource that's easy to follow and gets them closer to the piano of their dreams without the confusion in between. Our Piano Buyer's Guide offers tips, facts, and insights into the world of pianos so you can get the answers you need to make the wisest decision.