Yidan Piano Studio
Special Offer for Yidan Piano Studio students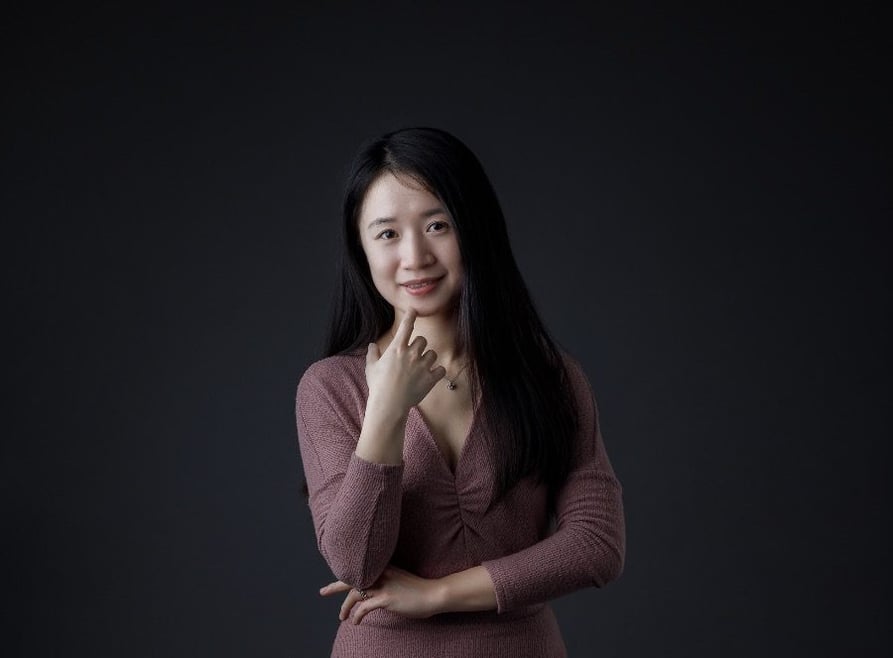 Our Proud Partner
M. Steinert & Sons, New England's premier piano dealer, is pleased to partner with Yidan Piano Studio to provide their families and students with special incentives. Families can enjoy up to $3,000 in savings on our selection of world-famous pianos. Experience the excellence that M. Steinert & Sons has to offer with this exclusive opportunity. Our unwavering dedication to supporting pianists ensures the creation of memorable and exceptional musical experiences.
About Yidan Guo
Yidan Guo is a young pianist living in Boston, Massachusetts. She is a member of several teachers' associations including MMTA (Massachusetts Music Teachers Association), NHMTA (New Hampshire Music Teachers Association), MTNA (Music Teachers National Association), and NEPTA (New England Piano Teachers Association). She has received Teaching Artist Certificate from Longy's School of Music and is designated as Boston Area Director by GOCAA (The Global Outstanding Chinese Artists Association). She served as a judge in the 2017 piano competition hosted by the Steinway Society of Massachusetts.
She has received high praise from many master musicians such as Arbo Valdma, Robin Zebaida, Robert Sipos-Ori, George Lepauw, Donald Berman, Weihui Mao, Vadym Kholodenko, Yafen Zhu and Aylish E. Kerrigan. The famous piano educator Arbo Valdma once praised her playing as "not only with rich, solid techniques, but emotional and touching at the same time".
Yidan started learning to play the piano at the age of 4. Later she studied at Xiamen Music School for elementary education. Since the beginning of her piano study, she has attended many piano performances and competitions and received numerous praises and awards. She has studied under many great educators including pianist Ying Gai from Xiamen, piano professor Ziyu Gu from Central Conservatory of Music, young pianist Nian Jiang from Guildhall School of Music in London, Chinese pianist Cheng Qian and Japanese pianist Rieko Aizawa. In 2013, she applied for a master's degree in piano performance and received offers from Northwestern University, Mannes School of Music, Cleveland Institute of Music (with high scholarship), Manhattan School of Music as well as Longy School of Music. After graduating in 2015, she founded Yidan Piano Studio, offering piano lessons to students of all ages.
At the age of 33, Yidan already has 15 years of piano teaching experience. A lot of her students have made great achievements under her supervision in their piano studies. In recent years, many students from her studio have won first places in the Young Artist Piano Competition, Little Mozart Competition, Great Composer Master of Piano Sonata Competition, Elite International Music Competition, Paderewski International Piano Competition, and American Protégé International Music Talent Competition, among which some are even invited to perform at New York Carnegie Hall.
Recent event highlights from her studio include:
Guest performance at the well-known pianist Richard Clayderman's personal concert in Boston.
Yearly participation in the charity piano concert at the Cambridge Center for Chinese Culture.
Yearly attendance in the Bay State piano competition as well as Steinway & Son piano competition with many students winning various awards among 8 different levels.
Two students being invited to perform with New York International Symphony Orchestra.
Besides performances & competitions, she often invites famous pianists/conductors to give master classes exclusively to her studio's students, including famous conductor Benjamin Zander, Director of Boston College of Music Max Levinson, famous Singapore conductor Peng Liu, and renowned young pianist George Li. The master classes were enthusiastically received by students and their parents.
Yidan received piano teaching awards many times from Mainland China, Hong Kong, Macao and Singapore. In 2012, she was awarded "Outstanding Young Professional Teacher" by the Hong Kong Piano Music Association. Following is a list of awards on her piano performance as well as piano education:
Paderemski International Piano Competition Outstanding Teacher Award
Extraordinary Achievement Award from American Protégé International Music Talent Competition
Excellence Teaching Award from Talented Young Musicians Association
No.1 in the first Session of Macao-Asia Piano Open Competition in 2012
No.2 in the 16th Session of Asia Piano Open Competition in 2011
Outstanding Teaching Award from Internationaler Deutscher Irmler – Klavierwettbewerb in 2013
Outstanding Teaching Award from the 17th Session of Hong Kong-Asia Piano Open Competition, Mozart & Chopin Award
Outstanding Teaching Award from the second Session of Macao -Asia Piano Open Competition.
Chopin Art Instructor from the First session of Asia Juveniles' Piano Art Festival
Outstanding Supervising Teacher Prize from World Expo Travel & Helen Piano Competition (The National Finals Competition) in 2013
Outstanding Teaching Award from Chopin- Liszt Piano Competition in 2013
Most Outstanding Accompaniment Prize, The Conservatory's Fifth Session of Ailist & The Carey foundation — Germany Art Song Competition In 2010
Outstanding Piano Teacher award by Hong Kong Musician Association in 2011
Outstanding Piano Teacher from the 14th "XingHai Cup" International Piano Competition
Steinert knows that beginnings matter and needs evolve. Not every family or student is ready to jump into the piano of their dreams from the start. We have many options to offer the beginner, as well as the concert pianist.
Flexible Financing Programs
Our flexible financing programs make owning a piano more accessible. Enjoy the benefits of monthly installments, bringing you closer to owning a quality instrument without compromising your budget.
Trade-Up Value and Trade-In Options
Upgrade your piano over time with our trade-up value on instrument purchases and trade-in options. We ensure you get the best value for your investment, allowing you to evolve your musical journey.
Professional Delivery and Ongoing Service
Trust our professional team to deliver your piano safely to your home. We provide ongoing service and maintenance support, ensuring your instrument continues to perform at its best.
START YOUR PIANO SEARCH
Explore a World of Musical Possibilities
Ready to find the perfect piano? Complete this form to kickstart your piano search and discover more exceptional options available. Our team is excited to assist you on your musical journey and help you find the instrument that will bring your musical aspirations to life.