CARRIAGE HOUSE VIOLINS
Announcing the M. Steinert & Sons Spirio Salon at Carriage House Violins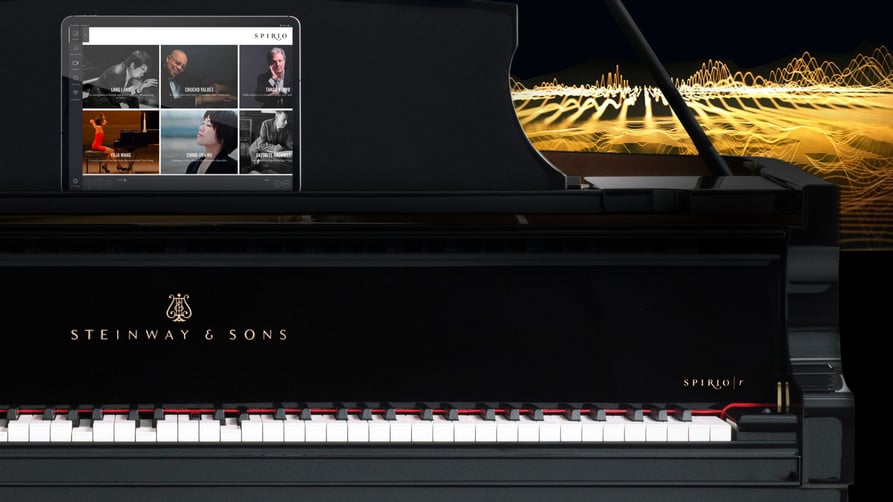 Our Proud Partner
M. Steinert & Sons, New England's premier piano dealer, is pleased to partner with Carriage House Violins to provide their families and students with special incentives. Families can enjoy up to $3,000 in savings on our selection of world-famous pianos. Experience the excellence that M. Steinert & Sons has to offer with this exclusive opportunity. Our unwavering dedication to supporting pianists ensures the creation of memorable and exceptional musical experiences.
Steps from Symphony Hall
Carriage House Violins is the instrument sales division of Johnson String Instrument. With a main location in Newton, Massachusetts, Carriage House Violins maintains its unique brand as a full-service violin shop, offering a wide array of fine antique and modern instruments by today's best string instrument makers.
In late 2022, Carriage House opened its downtown location to serve the educational and professional community of downtown Boston, and we found common cause with them. We have placed a Steinway & Sons Spirio | r grand piano to allow local Carriage House and M. Steinert & Sons customers to experience this remarkable instrument directly.
The Steinway Model B in residence at Carriage House features the new Spirio | r recording capability allowing our guests to easily record, edit and playback directly on the piano with no technical recording skills required.
The M. Steinert & Sons Spirio Salon is located in our Boston showroom at 236 Huntington Avenue, Suite 301, diagonally across from Symphony Hall.
Call 617-426-1900 to arrange a demonstration at this wonderful new downtown location.
Flexible Financing Programs
Our flexible financing programs make owning a piano more accessible. Enjoy the benefits of monthly installments, bringing you closer to owning a quality instrument without compromising your budget.
Trade-Up Value and Trade-In Options
Upgrade your piano over time with our trade-up value on instrument purchases and trade-in options. We ensure you get the best value for your investment, allowing you to evolve your musical journey.
Professional Delivery and Ongoing Service
Trust our professional team to deliver your piano safely to your home. We provide ongoing service and maintenance support, ensuring your instrument continues to perform at its best.
START YOUR PIANO SEARCH
Explore a World of Musical Possibilities
Ready to find the perfect piano? Complete this form to kickstart your piano search and discover more exceptional options available. Our team is excited to assist you on your musical journey and help you find the instrument that will bring your musical aspirations to life.