ANNA AVETISYAN
Special Offer for Anna Avetisyan Studio families and students.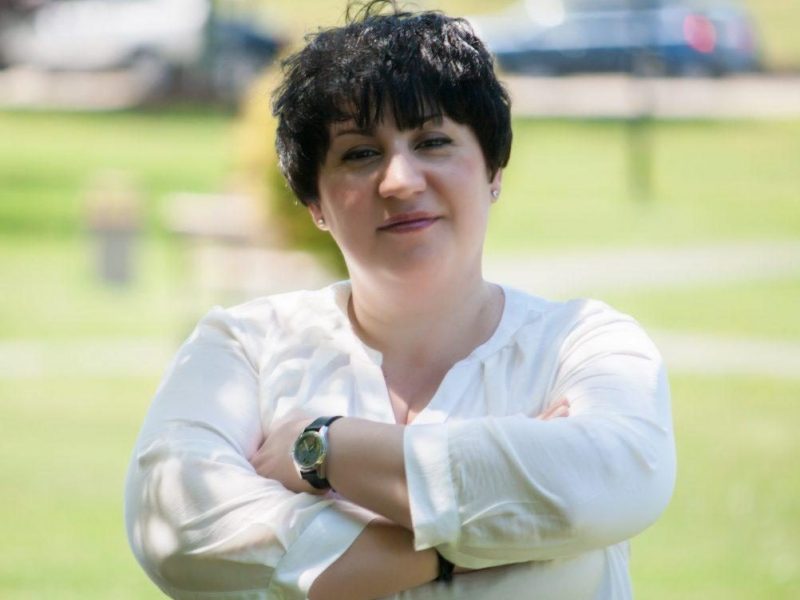 Our Proud Partner
M. Steinert & Sons, New England's premier piano dealer, is pleased to partner with Anna Avetisyan to provide their families and students with special incentives. Families can enjoy up to $3,000 in savings on our selection of world-famous pianos. Experience the excellence that M. Steinert & Sons has to offer with this exclusive opportunity. Our unwavering dedication to supporting pianists ensures the creation of memorable and exceptional musical experiences.
Teaching Philosophy
My goal as a teacher is to provide a warm and positive learning environment encouraging the students to find their unique individual musicality and in the meantime to provide all technical tools to master the instrument. As they achieve confidence and technical proficiency and are able to explore any piece with knowledge and understanding while enjoying it I find my mission to be a success.
Biography
Pianist Anna Avetisyan enjoys a multifaceted career as a solo performer, collaborative pianist, and educator.
Born to a family of professional musicians, Anna was lavishly exposed to classical music from early childhood. Anna started playing the piano at the age of nine, and by the age of eleven had already given her first solo recital and solo performance with orchestra.
Anna graduated from the specialized Music School in Yerevan, Armenia, two years ahead of the scheduled graduation date. She went on to receive her Bachelor of Music in Piano Performance with emphasis in Piano Pedagogy from the Babajanyan State Music College, and her Master of Music in Piano Performance, Collaborative Piano Performance, and Piano Pedagogy from the Komitas State Conservatory. Anna Avetisyan's career eventually brought her to Boston, MA, where she received a Graduate Performance Diploma in Collaborative Piano Performance from the Longy School of Music of Bard College.
Anna has appeared in concerts and festivals as a solo and collaborative pianist in the United States, Canada, Armenia, and Russia. She has participated in masterclasses with distinguished artists such as Dalton Baldwin, Martin Katz, Irma Vallecillo, Dr. Deen Larsen, Dr. Karl T. Paulnack, Lorraine Nubar, Thomas Meglioranza, and the Pacifica Quartet.
In 2016 Anna founded Through the Looking Glass, a chamber music series that focuses on bringing chamber music performances to communities in the Boston area.
Anna has been a devoted teacher for over 25 years, and has extensive experience and expertise with students of all ages. She is a Steinway & Sons teacher and educational partner, and also a member of NEPTA, MMTA, MTNA, and other professional organizations. Anna's students regularly participate in recitals and festivals in the Boston area and beyond, have won numerous competitions, and performed in the prestigious Carnegie Hall.
In 2018 and 2020 Anna Avetisyan was awarded the "Steinway & Sons Top Music Teacher Award".
Anna Avetisyan is an active performer in the Boston area and has a full time piano studio in Burlington.
---
Distance Learning Available: No
Education: Graduate Performance Diploma in Collaborative Piano Master of Music in Piano Performance, Collaborative Piano, Piano Pedagogy Bachelor Of Music in Piano Performance, Piano Pedagogy
Awards: Inducted into Steinway & Sons Teacher Hall of Fame 2021 Steinway & Sons 2020 Top Music Teacher Steinway & Sons 2018 Top Music Teacher
Associations: MTNA Music Teachers National Association MMTA Massachusetts Music Teachers Association NEPTA New England Piano Teachers Association
Flexible Financing Programs
Our flexible financing programs make owning a piano more accessible. Enjoy the benefits of monthly installments, bringing you closer to owning a quality instrument without compromising your budget.
Trade-Up Value and Trade-In Options
Upgrade your piano over time with our trade-up value on instrument purchases and trade-in options. We ensure you get the best value for your investment, allowing you to evolve your musical journey.
Professional Delivery and Ongoing Service
Trust our professional team to deliver your piano safely to your home. We provide ongoing service and maintenance support, ensuring your instrument continues to perform at its best.
START YOUR PIANO SEARCH
Explore a World of Musical Possibilities
Ready to find the perfect piano? Complete this form to kickstart your piano search and discover more exceptional options available. Our team is excited to assist you on your musical journey and help you find the instrument that will bring your musical aspirations to life.