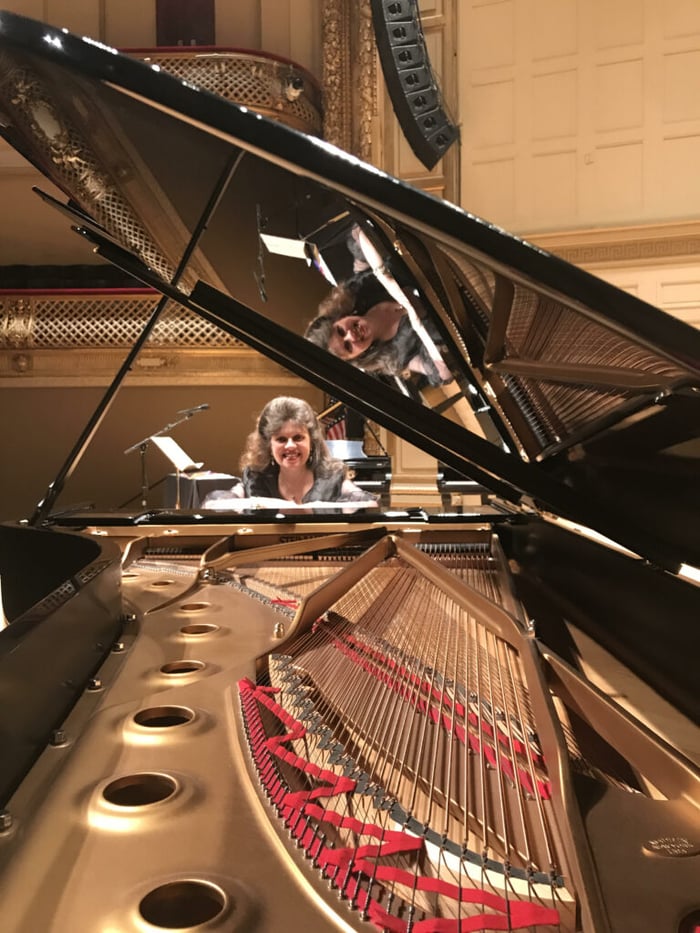 Instructor
Christina Dietrich
Ms. Dietrich is a concert pianist, educator, and the Artistic Director of the Steinway Society of Massachusetts since 2017. She has joined the faculty of the M. Steinert and Sons Piano Academy in 2015 and was designated a Steinway Ambassador in 2020.
Ms. Dietrich has appeared as a soloist in concert and with orchestras and has performed on such stages as Jordan Hall, Symphony Hall, and Alice Tully Hall at Lincoln Center. Regularly scheduled on both the New York Public Library and the Chopin Society of New England concert series, her artistic achievement, and collaboration with the incomparable soprano, Danuta Sava-Wysocka led to a special invitation by the Consul General of Poland to perform at the Consulate in New York. This was crowned by a letter of recognition and thanks from then-President Lech Wałęsa of Poland.
A dedicated educator, Ms. Dietrich is a faculty member at Northern Essex Community College and Mount Wachusett Community College, piano department chair and faculty at Indian Hill Music, Founder/Director of the Chopin Conservatory of Music on the North Shore, and the Vice President of the Chopin Society of New England. She is a recipient of the Steinway and Sons Top Teacher Award for both 2017 and 2018 for her vast contribution to music education.
Ms. Dietrich received her Bachelor of Music at the New England Conservatory, and her Master of Music and Doctor of Musical Arts degrees from Boston University. Her principal teachers were A. Ramon Rivera, Victor Rosenbaum, Veronica Jochum, and Professor Anthony di Bonaventura.
---