Which is better: the Hamburg or New York Steinway?
June 19, 2021 •Stephen Reed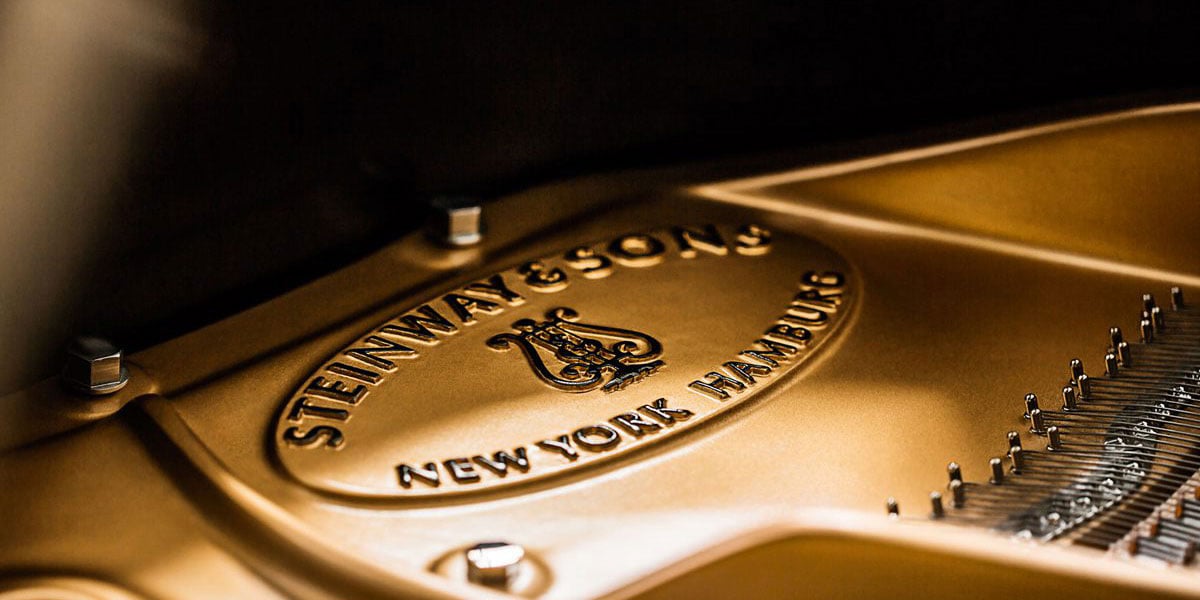 Which is better: the Hamburg or New York Steinway?
By Stephen N. Reed
---
A tale of two factories
The Hamburg Steinway, built in the Northern German city of Hamburg, has an intriguing history. Whereas the New York Steinway factory opened in 1854, Hamburg Steinways began being built in 1880.
The New York facility serves Steinway's needs in the Americas, while Hamburg serves the rest of the world. Both facilities are owned by Steinway & Sons.
While both facilities faced challenges during the Great Depression, Steinway Hamburg took some additional hard knocks in the first half of the 20th Century.
For example, during the pre-World War II years, Steinway Hamburg--part of an American company--was threatened with being nationalized, as Hitler mistakenly believed the Steinways to be Jewish. Later, Hitler's friendship with Carl Bechstein, Founder of C. Bechstein Pianoforte, made matters worse for other piano makers, like Steinway.
Thus, while Steinway's factory in New York was able to supply hundreds of upright Steinways and air drop them for entertainment use by American troops, Steinway Hamburg was supervised by Nazi managers after being declared Enemy Property after the United States entered the war in December 1941.
After World War II's end in 1945, Steinway Hamburg gradually returned to full production and now supplies Steinway orders from Seoul to Strasburg. Piano performers worldwide are as enthusiastic about Hamburg Steinways as with their New York Steinway counterparts.
But some rumors surface now and then that significant differences remain between the two factories' pianos, making the Steinways made in Hamburg better pianos. So is there anything to this?
New York and Hamburg factories: Learning from one another
M. Steinert & Sons President Brendan Murphy wanted to find out for himself. Murphy represents the fourth generation of Murphys at the head of M. Steinert & Sons, which is the oldest Steinway dealer in the world.
Brendan went on a trip recently to the Hamburg factory and learned up close about the state of Steinway Hamburg's pianos today and investigated any differences with New York Steinways.
Brendan discovered that, yes, some differences had occurred between the New York and Hamburg Steinways--in the past. For example, during the two World Wars, Trans-Atlantic shipping could get interrupted, forcing Steinway Hamburg to use some different woods. A beech wood, available in Germany, was used for a time instead of the hard rock maple for the grand piano rim.
However, today, both factories use the same materials, mainly maple with some Sapele, but from different sources.
Also, both Hamburg and New York pianos get their sand-cast metal plates from the O.S. Kelly Foundry in Springfield, Illinois. To ensure a steady supply of cast-iron plates, Steinway bought that plant in 1999, after O.S. Kelly had just lost some failed defunct customers like Wurlitzer and Baldwin.
Both Steinway factories rely upon the strength of these plates to support tensions of up to 40,000 pounds.
Additionally, the hammers in both were made a bit differently. In the New York pianos, the hammers had softer felt, then had lacquer applied to make their surface harder. In contrast, Hamburg's hammers had a harder felt which was then needled to make them softer.
However, today, both New York and Hamburg factories use a less-processed wool on their hammers. The natural lanolin found in this wool helps produce a clearer tone for both factories' pianos, according to concert artists who overwhelmingly prefer Steinways.
Externally, Brendan has seen one area where New York Steinways have become more like Hamburg Steinways: their finish. Until recently, New York Steinways typically featured an Ebony Satin finish, not as shiny as Hamburg's Black Polyester finish, which pops when the stage lights hit it. Now New York Steinways feature the same highly-polished look.
Any real differences?
So are there any actual, substantial differences between the Hamburg and New York Steinway pianos? There was one obvious cosmetic difference, but even that has changed recently.
Steinway aficionados are aware of the difference in the arms of the New York and Hamburg Steinway piano arms. The Hamburg piano arm was more rounded, while the New York Steinway was a more clear-cut arm. The difference was a mildly cosmetic one and created no difference in the piano's tone.
With the transition to the diamond gloss finish, the rounded arm has evolved as a preference and is produced by both factories.
Another past difference involved the pedals. The New York pedal system was re-designed to follow the Hamburg pedal system a couple of years ago. This is another point of uniformity between the Steinway and Hamburg factories and an improvement for the New York pianos.
Many pianists and Steinway technicians agree on this, especially regarding the damper pedal. Now for all Steinways, it is a simpler mechanism with less perceived travel and more accurate pedaling, easier to regulate and repair.
"There is one other minor difference worth noting, though it doesn't affect the tone of the piano," says Brendan. "The Hamburg pianos' pin block has a single stratum of mahogany among the hard rock maple stratas. This may be a carryover from the time when sourcing certain woods was difficult during the earlier part of the 20th Century."
Finally, much has been made by some writers of the "Renner Action" in Hamburg Steinways Brendan notes that, while it is true that these actions used to be contracted out to Renner in Germany, today is a different story. Like the O.S. Kelly Foundry in Springfield, Renner was bought by Steinway in 2018-19 to guarantee the same high quality of Steinway actions worldwide.
"The bottom line is that today, the two Steinway factories in New York and Hamburg more closely collaborate than ever before," says Brendan. "What we saw in the handcrafted process in Hamburg was just like what we have seen in New York."
"One can honestly say today that neither the Hamburg nor the New York Steinway piano is better than the other," Brendan adds. "New York and Hamburg Steinways are twins: top quality pianos, reliable, and ready to perform for concert pianists and regular players alike. We hear frequently from performing artists that they prefer Steinways because they get the very best music out of them, the performers."
Patrick Elisha, a piano consultant for M. Steinert & Sons who has worked for Steinway, agrees.
"Selecting one's piano is a personal process, and choosing a Steinway & Sons piano is often a lifelong dream for people all over the world," Patrick notes. "Whether you choose a Hamburg or New York manufactured Steinway & Sons piano is immaterial, their recipe being the same. The art of music exists in the bond formed between the Steinway piano and its master."
Get more information on Steinway Pianos at M. Steinert & Sons.