What is special about the Steinway sound?
March 8, 2022 •Stephen Reed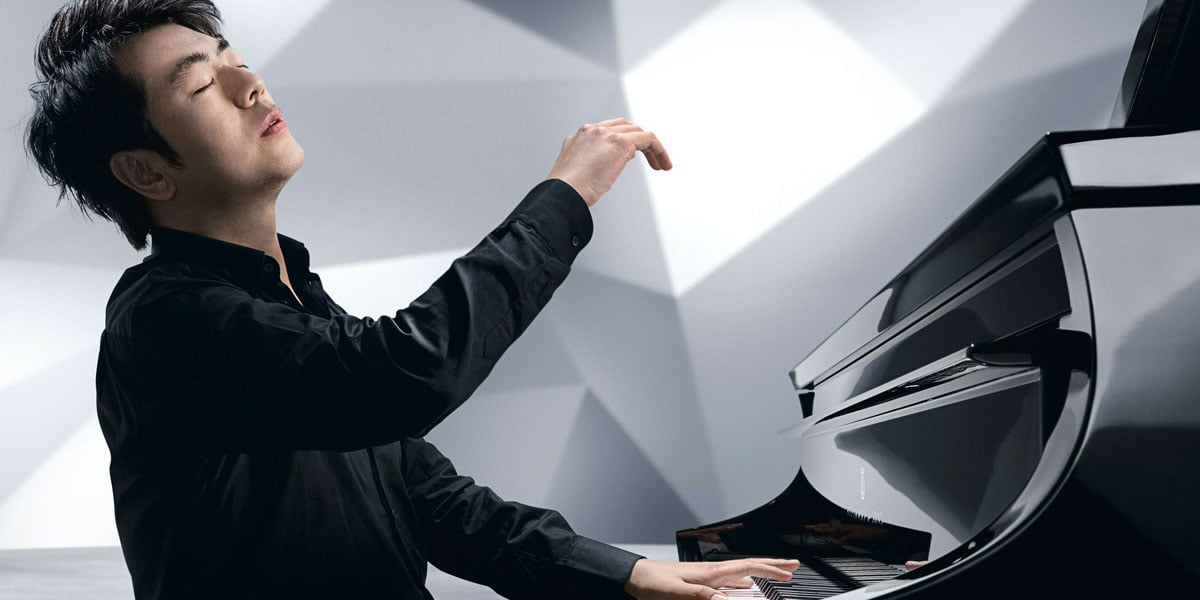 What is special about the Steinway sound?
by Stephen N. Reed
---
The "Steinway sound" draws many individuals and institutions to purchase a piano from one of the Steinway Family of pianos: Steinway, Boston, and Essex. But what is so unique about this sound, this tone? Why do upwards of 95% of performing concert pianists worldwide prefer it to that of other brands like Yamaha and Kawai?
Learning more about the Steinway sound is important, as reading about it and experiencing it in an Authorized Steinway Dealer piano store will help you decide if one of the Steinway Family pianos is for you.
Whether you buy a Steinway-designed piano or not, playing pianos and hearing the sound for yourself are critical parts of the buying process. Steinway pianos have a unique sound and you don't want to find out after the purchase what that is. At that point, it would be too late to factor into your decision then.
Here at M. Steinert & Sons we're an Authorized Steinway Dealer and have been introducing people to the Steinway sound for years. Granted, we believe in our product, as any piano store does.
However, that doesn't mean that we can't acknowledge the better points of other quality piano brands, like Yamaha and Kawai.
By the end of this article, you will be more familiar with the Steinway sound and how it compares with the sounds of Kawai and Yamaha pianos. You'll learn about its wide-ranging palette of color and its well-rounded tone which speaks to those piano performers who prefer it to all others.
How do people describe the Steinway sound?
Lang Lang heard the Steinway sound early
Among the over 95% of performing pianists who prefer Steinways, the handcrafted Steinway sound comes up repeatedly. Steinway Artist Lang Lang is representative of this kind of testimony.
"As a child, I had the chance to play an old Steinway for the first time at an awards ceremony at the conservatory near my birthplace Shenyang," explains Lang Lang. "I got goosebumps because this piano was so connected to my heart and soul. Suddenly the same piece sounded so much more beautiful, and I thought, "Wow, this is the energy of a Steinway."
From that point on, he tried unsuccessfully to replicate the Steinway "golden, delicate and sweet" sound on his own piano. When he later attended a Peking conservatory, he went out of his way to practice on a Steinway every chance he got.
Today, Lang Lang is an international piano superstar, one that was sought out by Steinway to help design the limited edition Black Diamond Model D. For Lang Lang, it all comes back to that same Steinway sound he fell in love with as a child.
"This instrument not only has the beauty but the sound, the emotions, the whole feeling," says Lang Lang. "No matter how you play, you always have these wonderful qualities."
The Steinway sound has shaped what listeners expect from a piano
Russian pianist Kirill Gerstein says that the Steinway sound has had a hand in shaping what many concert-goers believe a piano should sound like.
"I think generations of pianists' muscular-nervous systems have been shaped by how the action feels and how the action and the sound merge into this playing experience," says Gerstein. "And for the listeners, it's this experience of listening to the Steinway sound that has really cultivated what we think the piano sound is."
Gerstein believes that the Steinway sound is found in the way Steinways have been made for generations.
"I think it's this combination of technical ingenuity and handcraftsmanship because a large percentage of work is still done by hand and by people that have been selecting wood for the soundboards their entire lives," Gerstein says. "And this results in this unique half-machine, half-living musical instrument."
The Soundboard: The heart of the Steinway sound
When talk turns to Steinway-designed pianos, you're going to hear a good bit about their soundboards. Steinway & Sons engineers saw early on how the right kind of soundboard could make all the difference in a piano's tone. In fact, they prioritized their "Diaphragmatic Soundboard" so much that they patented it.
This unique soundboard is based on an innovative patent to achieve optimum performance in dynamic range and maximum sustain.
The Steinway-designed soundboard is gradually tapered from the center to the edge, permitting freedom of movement and creating a sound of unparalleled richness, sonority, and sustain.
The fact that the tapered soundboard goes right to the edge of the piano case keeps the sound from escaping easily, giving Steinway-designed pianos a certain fullness.
Today, this soundboard's wood, Sitka Spruce, is sourced entirely from an island in Alaska, the only location that meets Steinway's stringent specifications. This unique micro-climate provides this spruce with the highest quality grain density, direction, and color, thereby improving the transmission of tonal string vibrations.
Steinway's piano-rim machining center achieves an unparalleled fit between the soundboard and the rim, ensuring pristine resonance, tonal color and purity of sound.
Pinblock and Bridges
Steinway introduced the Hexagrip Pinblock in 1963, a breakthrough that enabled pianos to hold their tuning longer and with great precision. The exclusive design provides the tuning pin with smoother movement under torque, a more uniform retaining action, and a piano that holds its tuning longer.
Steinway constructs its soundboard bridges from vertically laminated hardwood with a horizontal grain, capped with solid maple. Each Steinway bridge is notched by hand for precise, individual string-bearing, another advantage to a handcrafted piano.
Steinway's popular Model D and Model B have a single-piece bridge. It is one long continuous bridge from the highest treble to the deepest bass.
This design ensures optimal sound transmission from the strings to the soundboard. It also allows for the instantaneous transfer of the vibrations of some 233 strings throughout the bridge and the soundboard, creating more colors to the Steinway palette.
This wide range of colors to the piano's tone is one of the main reasons professional pianists prefer playing a Steinway: they simply have more ways to express their experience of the music. The piano becomes an extension of their inner passion. They channel their emotions into a more complex and subtle expression of music via the Steinway keyboard.
Other aspects of Steinway's scale-design vs. Yamaha and Kawai
The use of Hard Rock Maple in Steinway-designed pianos produces a key difference in their sound. Boston pianos use the same kind of Hard Rock Maple used in Steinways for their inner rim. The result is more sound projection and less rim sound diffusion compared to the Kawai.
A wide-tail rim shape, cast-iron plate, an all-wood action, low tension scale, and string length all contribute to the purity of the Steinway sound. Brands like Yamaha and Kawai, with their higher tension scale, have a "brighter sound" than Steinway-designed models.
In contrast, Steinway-designed pianos have a tone that is known for its warmth, longer sustaining tone, and greater dynamic range. This tone is distinctive, quite different from Yamaha and Kawai models.
Experience the Steinway sound yourself
The best way to wrap your musical soul around this famous Steinway sound is to experience it for yourself at an Authorized Steinway Dealer's showroom, like one of M. Steinert's two showrooms in Boston and Newton.
Our seasoned piano consultants can answer any questions after you sample several Steinway models, listening for that famous, warm, bell-like Steinway sound. It is a sound that inspires pianists to play at their best.
"Owning a Steinway, and performing on Steinways, constantly inspires me to be a better pianist," says Sonya Ovrutsky Fensome, concert pianist, Director of the Piano Academy at M. Steinert & Sons, and Founder of the Main Line Music Academy.
"The rich variety of sound and the amount of subtleties that Steinway permits is unmatched by any other instrument I've ever played," notes Sonya. "The level of refinement its sound allows a pianist to achieve makes us strive to perfect and refine our technique."
Set up an appointment at your next convenience. In the meantime, learn more about the yearlong process that goes into every handcrafted Steinway. This article will help illustrate the highest grade of materials and handcrafted efforts that go into making the Steinway sound.
What is a Steinway factory tour like?