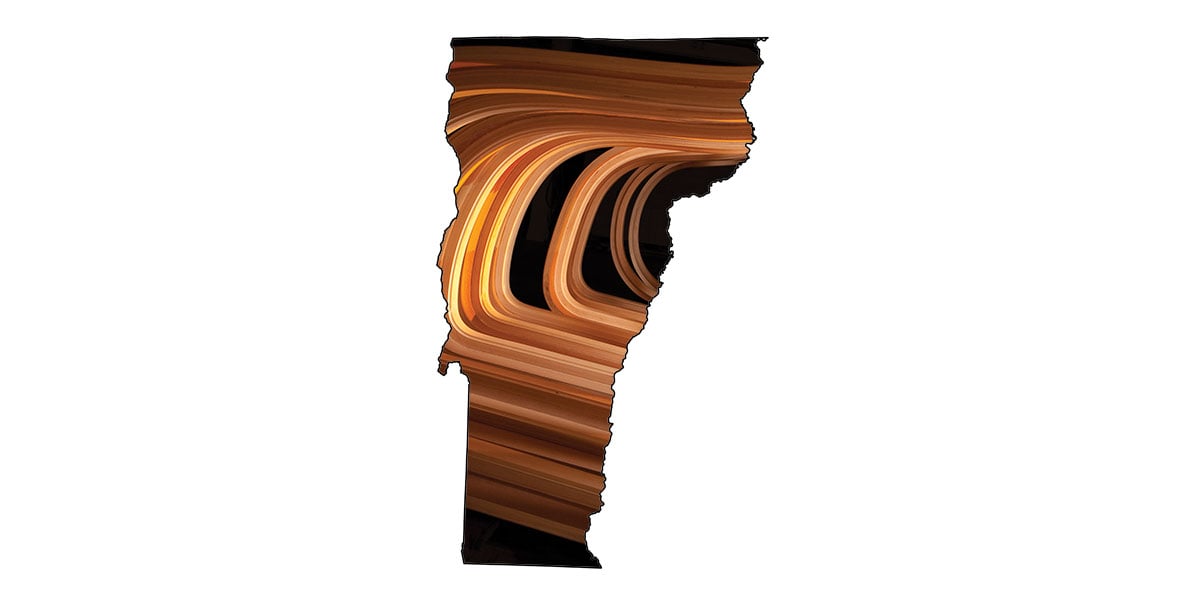 Top 5 piano stores in Vermont
by Stephen N. Reed
---
Times have changed in the piano industry. Formerly, every modest-sized city and town had a retail music store. With population and product trends, the industry has consolidated to a much more regional orientation.
For example, we at M. Steinert & Sons are the only Authorized Steinway Dealer in northern New England. We also carry Boston, Essex, and Roland brands. We've been helping our customers find the best piano for over 160 years. Still, occasionally shoppers will ask us, "If we weren't going to buy from you, what other stores should we consider?"
It bears mentioning that there is a huge difference between a full-service piano store and an individual or company that rebuilds used pianos. As one example, you are more likely to obtain a Certified Pre-owned piano with a warranty from a full-service store, as opposed to a rebuilding shop. Plus, rebuilt used pianos can vary widely in quality.
While there any many fine rebuilders out there, there are also those who take hidden shortcuts in order to get a piano quickly to market - with the knowledge that as long as it looks good, most will never look deeper.
To be as transparent as possible and to help you find the best piano for you, this article will introduce you to what we consider the Top piano stores in Vermont. They are listed below in alphabetical order.
Top 5 piano stores in Vermont
Hilbert Pianos
Bristol, VT
Hilbert Pianos is an authorized Kawai and Shigeru Kawai dealer which also offers used pianos that are rebuilt, restored, and reconditioned. They specialize in rebuilding high-end pianos and actions.
They also offer a range of piano accessories, including metronomes and humidity control products.
The store is run by Ed and Emily Hilbert.
Roby's Piano Shop
Swanton, VT
Roby's is a piano store that used to be a Samick dealer that now sells only used pianos. Showings are by appointment only.
They also offer piano repairs and tunings. The store owner is semi-retired and now works only from the shop.
The Piano Gallery
North Ferrisburgh, VT
The Piano Gallery is a combination piano repair and services business that also sells used pianos in addition to Boston and Essex lines.
Their services include:
Repair work
Complete Action rebuilding
Voicing
Assessments and appraisals
Humidity control systems
They also sell piano accessories, ranging from humidity control products to piano lamps. The Piano Gallery is owned by Justin and Emily Rose, who opened the store in 2017.
Vermont Piano
Manchester, VT
Vermont Piano is a Hallet Davis piano dealer and also sells new Baldwins and Yamaha.
Currently, the store is offering online appointments.
Additionally, the store offers local and long-distance piano moving.
Vermont Piano Service
St. Albans, VT
Vermont Piano Service is primarily a piano tuning and repair business. However, they also offer used, rebuilt pianos.
Their piano services include:
Tuning
Repair
Cleaning
Regulation
Voicing
Rebuilding
Piano moving
Vermont Piano Service was started by Ben Giroux in 2013.
Piano shopping tips and insights
Every piano buyer should know that it costs money to deliver a piano to your home, even if the delivery company is owned or partly owned by the dealer, although some dealers will tell you it's "free." In short, piano buyers always pay for the dealer delivery cost whether the dealer builds it into the price of the piano or not. Nothing is truly "free."
Dealers who routinely offer free delivery include the cost of the delivery in the pricing of their piano, rather than presenting it as a separate line item on your sales agreement. Delivering a piano isn't easy and definitely requires a paid professional.
Choosing the right piano store for you
Some buyers may be able to find their piano in a small boutique shop, while others will need to visit a larger, full-service piano store with a more sizable inventory with a broader variety of models.
With this basic information in hand regarding these top piano stores in Vermont, you should now be in a better position to explore your piano-buying options within that area. We hope we have saved you some time that you would have spent researching online.
Regardless of the brand or dealer, these three steps should be kept in mind:
Determine the right balance of price and quality for you;
Choose a manufacturer and seller you trust;
Play the actual piano before you buy.
Visit a piano store's showroom before you buy
Steinert & Sons understands that finding the right piano can be a challenge. That's why we've created a free Buyer's Guide to help navigate piano choices, with options on brands, costs, types, and add-on options.
Our philosophy has never really changed in all these years: To earn the trust of a customer and to provide good service and the best quality pianos.
If you would like to learn more about our company and pianos, you can easily schedule an appointment using our Calendly link to either our Newton or Boston locations.
Again, playing a piano before buying it is not only common sense–it gives you a chance to test a variety of pianos to determine which is the one for you.
For more information, click on the links provided below:
How do I choose the best piano for me?