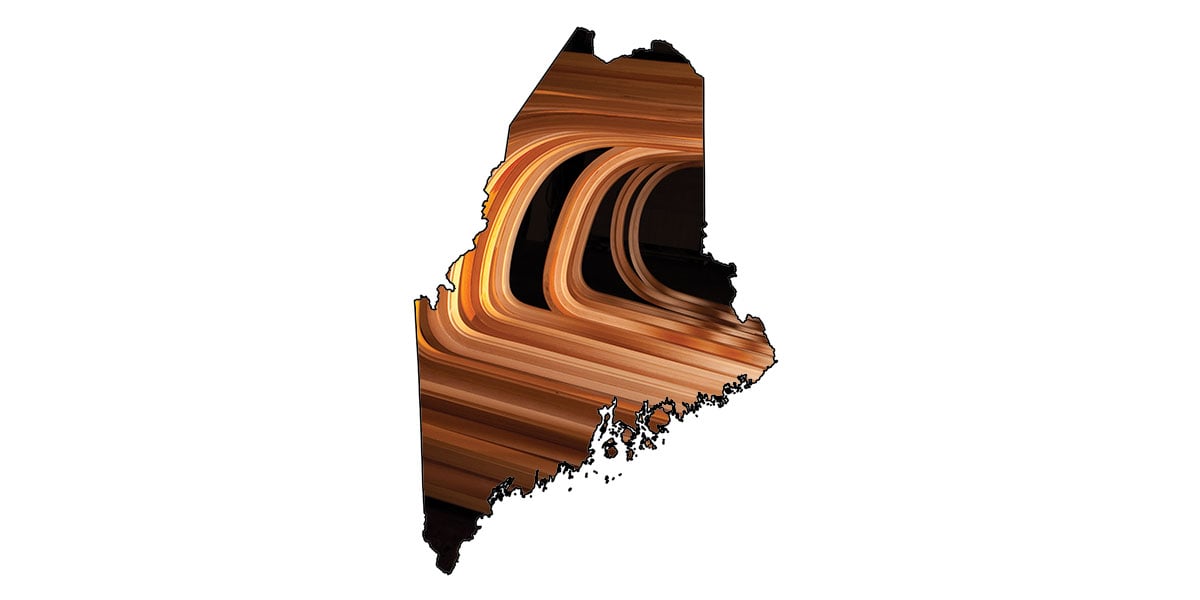 Top 3 piano stores in Maine
By Stephen N. Reed
---
Many of us can still remember the respected, family-owned music store that was a fixture in many small cities or towns. However, with product trends and population shifts, the piano industry has consolidated to a more regional orientation.
Before getting into specific stores, an understanding of the different kinds of piano-oriented businesses is in order.
For example, a full-service piano store offers both new and Certified Pre-owned pianos with a warranty, along with repair services. A rebuilding shop likely won't offer warranties. Plus, such shops have a wide range in terms of quality. Fine piano rebuilders can certainly be found, but so can those who take shortcuts, compromising quality.
In an effort to be as transparent as possible and to help you find the best piano for you, this article will introduce you to what we consider the top piano stores in Maine. While we would like to have your business, we have always maintained that the most important consideration is that you find the best piano for you.
We've been helping our customers find the best piano for over 160 years. Still, occasionally shoppers will ask us, "If we weren't going to buy from you, what other stores should we consider?" In our opinion, these are the Top 3 piano stores in Maine.
Top 3 piano stores in Maine
Starbird Piano Gallery
Portland
A Yamaha dealer, Starbird is a full-service piano store, selling grands, uprights, and digital pianos. Additionally, they sell a range of used piano brands, as well as harpsichords and clavichords.
Starbird also offers in-home piano services including Assessment, Tuning, Repairs, Regulation, and Climate-control systems.
They also provide piano disposal and moving services.
Starbird also rents acoustic and digital pianos and offers piano lessons, taught by independent teachers who rent Starbird's studios.
Knapp's Music Center
Bangor
Knapp's Music Center is an Authorized Dealer of Yamaha and Kawai acoustic and digital pianos. Additionally, they offer Hallet Davis acoustic pianos. They also sell Casio digital pianos.
Knapp's also sells sheet music, accessories, guitars, drums, band instruments, amplifiers, and sound systems.
Knapp's also offers instrument repair and rentals, along with buying used pianos.
Midtown Music
Biddeford
Midtown Music is a musical instrument store, offering a range of instruments including digital pianos and synthesizers, along with guitars and drums.
They also offer live sound and lighting gear.
Midtown Music offers repair and maintenance services for most instruments, including cleaning, and restringing.
Some rentals and music lessons are also available through Midtown.
Piano shopping tips and insights
Piano moving, including times when the delivery company is owned or partly owned by the dealer. However, some dealers will tell you it's "free." In short, piano buyers always pay for the dealer delivery cost whether the dealer builds it into the price of the piano or not. Nothing is truly "free."
Dealers who routinely offer free delivery include the cost of the delivery in the pricing of their piano, rather than presenting it as a separate line item on your sales agreement. Delivering a piano isn't easy and definitely requires a paid professional.
Choosing the right piano store for you
With this basic information in hand regarding these top piano stores in Maine, you are now in a better position to explore your piano-buying options within that area. Hopefully, we have saved you some time that you would have spent researching online.
As you continue your search, these steps will be helpful:
Determine the right balance of price and quality for you;
Choose a manufacturer and seller you trust;
Play the actual piano before you buy.
Visit a piano store's showroom before you buy
Steinert & Sons understands that finding the right piano can be a challenge. That's why we've created a free Buyer's Guide to help navigate piano choices, with options on brands, costs, types, and add-on options.
Our philosophy has never really changed in all these years: To earn the trust of a customer and to provide good service and the best quality pianos.
We have served clients in Greater Boston and surrounding states as Steinway & Sons' sole Authorized Dealer in Northern New England. In addition to Steinway models, we also carry Boston, Essex, and Roland brands, along with a variety of quality used pianos.
If you would like to learn more about our company and pianos, you can easily schedule an appointment using our Calendly link to either our Newton or Boston locations.
For more information, click on the links provided below:
How do I choose the best piano for me?