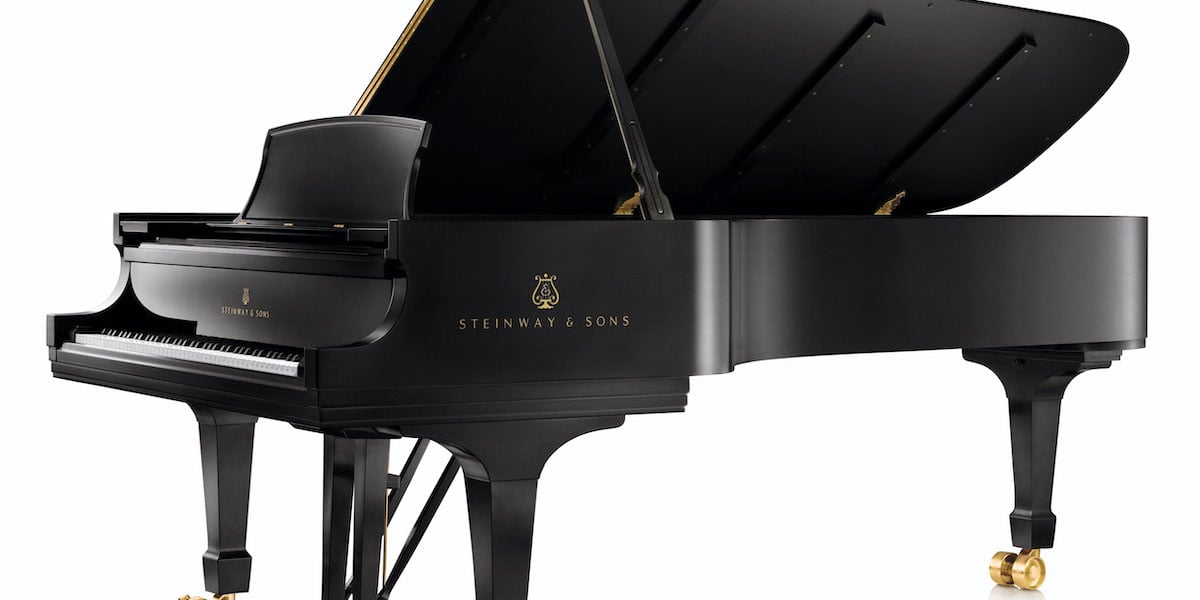 Fazioli vs. Steinway
by Stephen N. Reed
---
Buying a luxury piano is not easy, as each brand promotes something that differentiates it. This is particularly true when comparing the piano models of Steinway & Sons, which have been continually improved since the company's beginnings in 1853, with the piano models of relative newcomer Fazioli, which began making pianos in 1981.
A luxury piano is a significant investment. You'll want to study information about the different piano models and then play them for yourself. After all, what could be worse than paying serious money for a piano, only to find that it's not satisfying nor as durable as expected.
At M. Steinert & Sons, we have kept current about the latest Steinway & Sons models as well as those from other luxury piano companies like Fazioli. After 160 years in the piano business, we can help you understand your luxury piano options.
Similarities and Differences: Steinway and Fazioli
Steinway & Sons has manufactured pianos longer than most piano brands existing in the world today. Steinway features a robust artists program with some of the world's top pianists.
Steinway & Sons is known for its commitment to handcrafted pianos, as well as its presence in most symphony orchestras, top music schools, and now state-of-the-art Spirio player pianos.
Fazioli is a lesser-known brand, as it's only been in existence for just over four decades. Paolo Fazioli founded his piano factory in Sacile, Italy in 1981.
Like Steinway & Sons, all Fazioli pianos are handcrafted, going through months of refinement, testing, regulation, and woodworking.
Fazioli is a much smaller operation than Steinway and each piano takes around 2 to 3 years to complete, compared with Steinways, which take just under a year. Fazioli makes about 140 pianos every year, whereas Steinway makes about 2,500 each year in its two factories in Astoria, New York and Hamburg, Germany.
The company began with just a few models, the F-183 and F-228. By 1982 there were four grand models offered. This includes the F-156 and F-228 along with the other two. As of today, Fazioli has 6 concert grand models with the F-278 and F-308 being their biggest.
As a first-generation manufacturer, Paolo Fazioli, like Henry Steinway in 1853, has approached the piano from a quality perspective. Whether the Fazioli brand will continue to evolve into the future is a reasonable question to consider.
Steinway & Sons have 6 grand models, starting with the smallest, the Model S, the Model M, the Model O, the Model A, and their concert grand, the Model D. Steinway has evolved its quality and design over generations of transitions.
Steinway's top-shelf reputation for quality, craftsmanship, and design have held to the original vision of its founder for over 160 years - a unique accomplishment in American manufacturing.
Differences in construction
There are some subtleties in the types of woods used in Fazioli and Steinway.
Fazioli's soundboard is made with Red Spruce wood, sourced in Italy. Steinway & Sons uses solid Sitka Spruce from the Pacific Northwest, which is known for its tight grain and resonance.
Steinway & Sons pianos are also built with 17 laminations of Hard Rock Maple. They also use the same wood on their piano bridges. Fazioli pianos use several maple laminations on the inner and outer rim, too, and their bridges use a combination of maple and other wood.
A contrast in touch and tone
Fazioli pianos are seen as consistent, brighter and balanced in tone. In particular, the bass range has a lot of power. Overall the tone of a Fazioli can be best described as clear.
In contrast, Steinway pianos produce more warmth, notably in the bass section. Frequently, Steinways produce a more well-rounded and malleable sound. The wide and subtle range of color allows a pianist to better express a breadth of emotions.
Revealingly, Fazioli uses the Renner actions and Kluge keys for their pianos–both of these companies are owned by Steinway. Steinway & Sons actions parts go through additional quality control processes and are measured to an exactness of 1/32,000th of an inch.
A proprietary measurement tool takes multi-dimensional photographs to ensure that each part meets Steinway & Sons specifications. Steinway's 2019 purchase of Renner is the latest in a number of strategic acquisitions that have taken place to ensure continuity in vendor business as well as to ensure that the Steinway–caliber quality of key components is preserved and continuously improved upon.
A contrast in cost
Fazioli pianos, like the F-156 and F-183 baby grands, is $128,000 to $233,000. Steinway's baby grand, their Model S, costs $80,100.
Fazioli's largest, the 10' F-308 prices about $234,000, whereas Steinway & Sons' largest grand, the nearly 9' Model D, starts at $198,400.
Fazioli vs. Steinway: A matter of perspective
While Fazioli pianos are attempting to establish themselves in the luxury piano market, Steinway has been around for much longer, and enjoys the luxury of a long-term reputation for excellence. Steinway which has a 169-year-old reputation that continues to be the choice of 95% of pianists playing with symphonies today.
But the best way for you to decide which you prefer is to try some models of both luxury brands for yourself. Go to a Fazioli store, try some of their models, then come visit us at M. Steinert & Sons to play some Steinway models.
We want you to make an informed choice and to go home knowing that you have selected the best piano for you.
As you await your showroom visits, you can learn more about buying the right piano for you. Read the column below for some of our tips for buying a piano:
How do I choose the best piano for me?