Do I need a Steinway if I'm not into classical music?
August 18, 2021 •Stephen Reed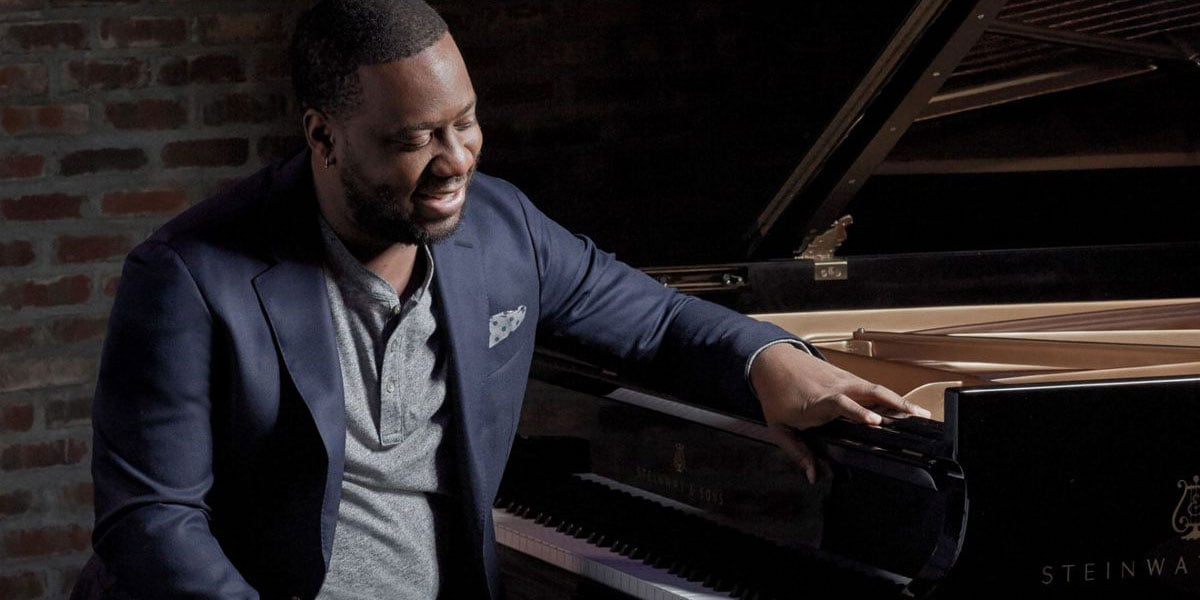 Do I need a Steinway if I'm not into classical music?
by Stephen N. Reed
---
Steinway is associated with classical music--but is not limited to it
People naturally associate the word "Steinway" with classical music in part thanks to the company's endorsement from classical piano titans like Sergei Rachmaninoff and Vladimir Horowitz--both of whom were Steinway Artists.
However, that reputation could give the wrong impression to many who are simply not into classical music. They might think that Steinway pianos are somehow limited only to classical pianists, composers, and their particular kind of music.
In this article, we will take a closer look at some of the contributions Steinway Artists have made in other musical genres, including varieties of jazz, blues, and hip hop.
Since 1860, Steinert & Sons has been helping New Englanders with their particular piano needs. Moreover, we have been a Steinway dealer since 1869.
Spirio: Steinway technology that jazz and contemporary musicians wlll appreciate
Many of our customers have had a wide variety of musical interests beyond classical music. They have found that Steinway more than meets their expectations. For example, when it comes to the Steinway Spirio self-playing piano, it is recording at the highest resolution possible. Other brands rely on low-resolution MIDI files.
With Spirio, a jazz or contemporary performer will be working with the most cutting edge technology available for recording, playback, and editing. Steinway has created a proprietary data file format that captures the nuances and full range of emotion from each artist's level of performance, resulting in a heightened level of playback.
Many Steinway Artists come from jazz and contemporary circles
While Steinways grace the classical music halls across the world, famous jazz and contemporary pianists have also joined the ranks of Steinway Artists and for the same reason as their classical counterparts.
They say that a Steinway piano helps bring out their best music through its subtle range of tone and color, its strength, its sophisticated and nimble touch.
Well over 90% of performing pianists choose Steinway grand piano as their preferred instrument. However, many think first of classical concert pianists when reading that stat.
Yet one need only remember that America's jazz icon George Gershwin was a Steinway Artist. The great Duke Ellington was also a Steinway Artist.
So were some of the greatest popular songwriters of the early-to-middle 20th Century like Irving Berlin and Cole Porter. As a result, Steinway grand pianos established themselves as versatile, preferred instruments for many jazz and contemporary performers.
21st Century jazz and contemporary Steinway Artists
Today, the list of jazz and contemporary Steinway Artists continues to grow, again with leading names like pop icon Billy Joel and jazz star Diana Krall. Harry Connick, Jr. is there, too, along with Davell Crawford, Adam Birnbaum, Lenore Raphael, and Connie Han, among others.
Why these jazz and contemporary pianists prefer Steinway
Aaron Diehl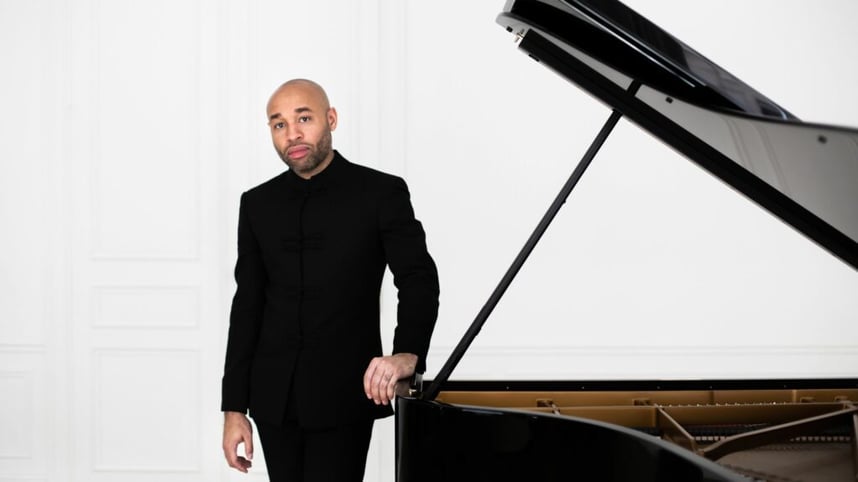 For Steinway Artist Aaron Diehl, a Steinway grand piano is the ideal instrument for pieces that include aspects of both classical and jazz. With such pieces, a Steinway serves as a bridge between the two different genres, allowing them to blend together well.
Diehl talks about just such a piece he has added to the Steinway musical library, 15 Etudes for Jazz Piano, by Dick Hyman.
"When most people think of Études, they think of Chopin, or they think of Rachmaninoff, of the great European classical composers," notes Diehl. "What's interesting about this set of Études, they cover 15 different styles of 15 different pianists. It starts with Scott Joplin and ends with Bill Evans."
"And there's a common thread through all of these études, and that's a steady rhythmic pulse," says Diehl. "This is something that is very unique to jazz, the idea of a steady rhythmic syncopation that occurs from start to finish."
For Diehl, a Steinway's predictability, along with the uniqueness of each Steinway, make it an extraordinary instrument for jazz and other genres.
"With Steinways, there's a standard of excellence that is always present with the pianos," says Diehl. "What I love is that each individual instrument has very specific characteristics that differ from instrument to instrument."
"Action is very important to me," notes Diehl. "I typically like a moderate action, not too heavy, not too light, but one where I really feel like I have complete control over the instrument. I'm not expecting too many surprises in terms of evenness. The treble, I can feel exactly how my touch is going to resonate with the bottom of the keybed. Same with the bass."
Robert Glasper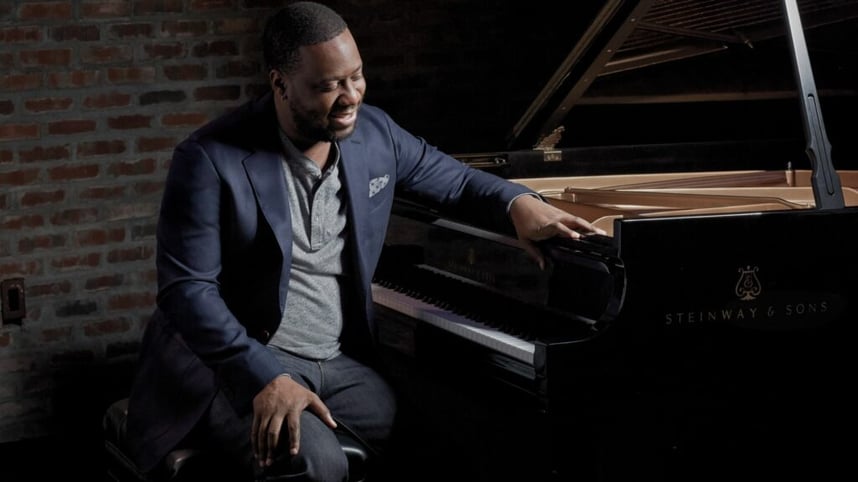 A Steinway Artist since 2015, Robert Glasper proves the relevance and versatility of Steinway pianos across the genres.
Gospel, R&B, and Motown were all part of Glasper's upbringing. Motown, R&B. Glasper started performing by playing piano at his church. Later, he would join his mother for gigs on the Houston jazz circuit.
By high school, Glasper was building his musical skills at the Houston High School for the Performing Arts and New School University. There he was influenced by rock, hip hop, and pop music.
By 2003, Glasper had performed in the bands of prominent jazz artists, and his appreciation for hip-hop and R&B allowed him to develop connections in those musical worlds, both as a musician and a producer.
Glasper could have brought his experience of these modern genres to any piano maker. He chose Steinway.
"Steinway means individuality, perfection, personality, swag, diligence, and excellence!" says Glasper.
Glasper has discovered what Duke Ellington found out a generation ago.
Come experience Steinway's non-classical side for yourself
When a piano company can point to A-listers from every generation among their roster of artists, that makes for some powerful testimonials.
George Gershwin wrote some of his best jazz works at his Steinway grand piano. When Billy Joel plays to a sold out concert at Madison Square Garden, he's playing a Steinway.
More blues and hip hop artists are discovering Steinway's value for their music, too.
But your opinion is the most important one when you are looking into a piano that will help you bring out your best across all genres, including jazz, blues, and contemporary music.
Come into one of our two showrooms in Boston and Newton to see if the action of a Steinway feels as good to you as it does to Steinway Artist Aaron Diehl.
See for yourself if you agree that a Steinway can bring out your best efforts as a jazz or contemporary pianist.
Aaron Diehl, Robert Glasper, Diana Krall, and Harry Connick, Jr. believe that you'll like what you discover in a Steinway.