5 must know facts about the Steinway Spirio | r
March 14, 2022 •Stephen Reed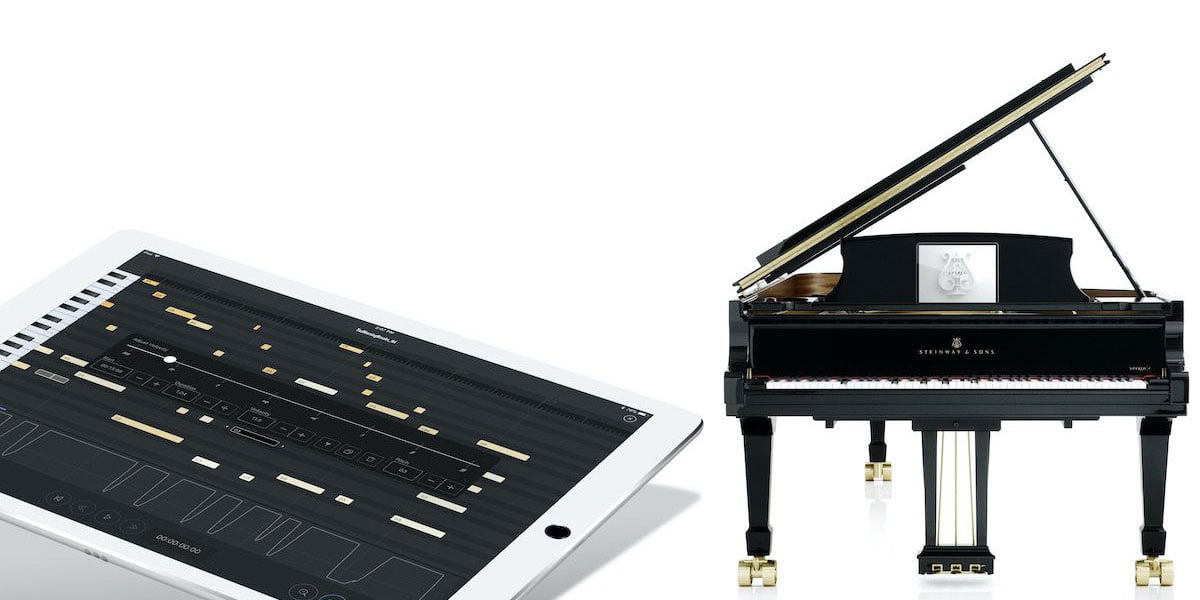 5 must know facts about the Steinway Spirio | r
by Stephen N. Reed
---
Steinway's Spirio has established itself as the premier 21st century player piano. It has done so through the following five attributes:
A very user-friendly interface that is regularly updated;
The highest-definition performance capture available;
Unlimited access to the 4,300 and growing high-definition Steinway artist performances;
A truly revolutionary Spirio | r recording and editing system for use by professional musicians and amateurs alike;
And most recently Spiriocast, which allows Spirio users the experience of live performances anywhere in the world.
For purposes of this article, we will be referring to the latest form of Spirio, the Spirio | r, which provides for the latest technology in recording, editing, and sharing as well as playing.
By the end of this article, you will understand the 5 "must know" facts about Steinway's Spirio and how each contributes to the overall Spirio experience.
1. A very user-friendly interface
New high-performance audio technology may be fascinating to those who follow the latest breakthroughs. But the average user needs to know that they can use it–easily–or many of them simply won't use it.
Steinway engineers wanted to make sure that their 21st Century player piano not only produced the highest resolution audio recordings available; they held back the release of the Spirio until they made the new technology easily accessible to the player.
Their answer was a separate interface, one already familiar to many Spirio buyers: an Apple iPad interface. As a result, an average person with little technology experience can access a selection of songs from the Steinway proprietary music catalog, easily entertaining themselves or a gathering of friends after dinner.
With the advent of Spirio | r, that same simple interface allows recording, editing, and saving of piano recordings.
Moreover, thanks to the Apple iPad interface, Spirio only takes one step to access the piano's technology, while others in the industry can take up to four steps and tend towards multi-layer confusing menus.
By making Spirio's technology easily accessible, Steinway's engineers have effectively removed barriers that would have diminished a buyer's enjoyment of this high-tech self-playing piano.
The following four Spirio facts are favorably impacted by this first and most important fact: a new buyer can learn how to use the Steinway Spirio with little or no training. .
2. The highest definition performance capture available
Steinway's engineers understand the incredible subtlety that goes into the Steinway sound with its palette of wide-ranging color.
One of their priorities in developing the Spirio | r was to emulate performances with a level of detail that would allow recordings to be indistinguishable from a live performance. This is an amazing listening experience.
The sensitivity levels these Steinway engineers built into each key are quite subtle. A single key can be played at 1020 levels, sampled 800 times per second and in excess of the music industry's 128 level MIDI standard.
This nuance and sensitivity in action dynamics, combined with 256 levels of pedal positioning, form the backbone of the Steinway Spirio performance library.
For on-board recording with Spirio | r, the same principle prevails: the extraordinary capacity to capture over 1,020 levels of dynamic range and 256 pedal movements, sampled 100 times per second. This is the highest of high-definition performance capture quality. This is only available on the Steinway Spirio | r.
3. A 4,300 (and growing) piece, high-definition collection of Steinway Artist recordings
At no charge, Steinway gives Spirio buyers a collection of 4,300+ Steinway Artist songs. This Spirio musical catalog contains not only vintage, digitally-remastered classical and jazz recordings by Steinway Immortals like Rachmaninoff, Gershwin, Irving Berlin, and Duke Ellington.
But Steinway keeps current by including in the same catalog many new recordings by contemporary jazz and classical Steinway Artists like Aaron Diehl, Robert, Glasper, Lang Lang, and Yuja Wang. Steinway adds 40-50 new high-resolution recordings to Spirio's collection every month at no additional charge.
These recordings have such high definition that the effect is that the Steinway Artist is being channeled directly through the moving keys on the keyboard. Imagine experiencing George Gershwin actually performing "Rhapsody in Blue" with the same keystrokes and volume as when he recorded it decades ago.
The highest-definition performance capture possible is what makes the Steinway Artist collection unique.
4. A truly revolutionary Spirio | r recording and editing system
The Spirio's live performance, high-performance capture and playback are possible thanks to years of Steinway engineers working to perfect it before releasing it to the public. Spirio | r is a revolution in player piano artistry and technology.
When a piano student can record and edit their own recordings with the same high-resolution quality as a Steinway Artist receives from recording in a professional studio, we are in exciting, uncharted waters.
Think of it: A student can develop his or her recording and editing skills, sharing them with a teacher or friend. This can accelerate their piano playing skills, not only because they can hear where they need to improve but because of the added motivation from sharing their efforts with others.
5. Spiriocast, which allows Spirio users the experience of live performances anywhere in the world
Spiriocast came into being during the pandemic, a time when many people were looking for new ways to enjoy live music. What if today's best piano performers could perform live, right in your home, whether for an intimate concert for your family or a group of friends?
And what if they played right on your very own piano?
Spiriocast was launched for the first time on October 25, 2021. That day, Steinway broadcast a performance by Steinway Artist Kris Bowers from a piano in California to pianos in its dealerships across the world, including M. Steinert & Sons.
The Spirio | r captures high-definition performances via the iPad interface. A cutting-edge, high-definition sensor system on the Spirio | r captures the movements of the Spirio | r's keys and pedals, recreating an authentic acoustic experience for each of the Spirios participating in the cast.
Each performer's audio and video is captured through each Spirio's iPad, which broadcasts together with the music. The accompanying video of the Spiriocast performer adds greatly to the experience, but the incredible, live clarity of the music is the main attraction as it comes into your own living room and piano.
Spiriocast allows you to enjoy live performances, a masterclass, or simply the live playing of a friend or family member–from anywhere in the world.
Come try a Spirio | r for yourself
Steinway's great investment of time and energy into the Spirio line has clearly paid off, as now one-third of all Steinway sales are Spirios. Just like pianos became the fashionable way for Americans to make their parlors the center of their home, their entertainment center, Steinway has provided in the Spirio | r.
Here is a grand piano that is up to the challenge of providing stimulating education and entertainment for the 21st century family.
If ever there were a musical instrument and a piece of cutting-edge technology that you have to experience in person, the Spirio is it. Come to one of M. Steinert & Sons' two showrooms in Newton and Boston to see, hear, and touch for yourself the evolution of the piano.
In the meantime, learn more about the Spiro by reading these articles:
Could the Steinway Spirio ever become obsolete?