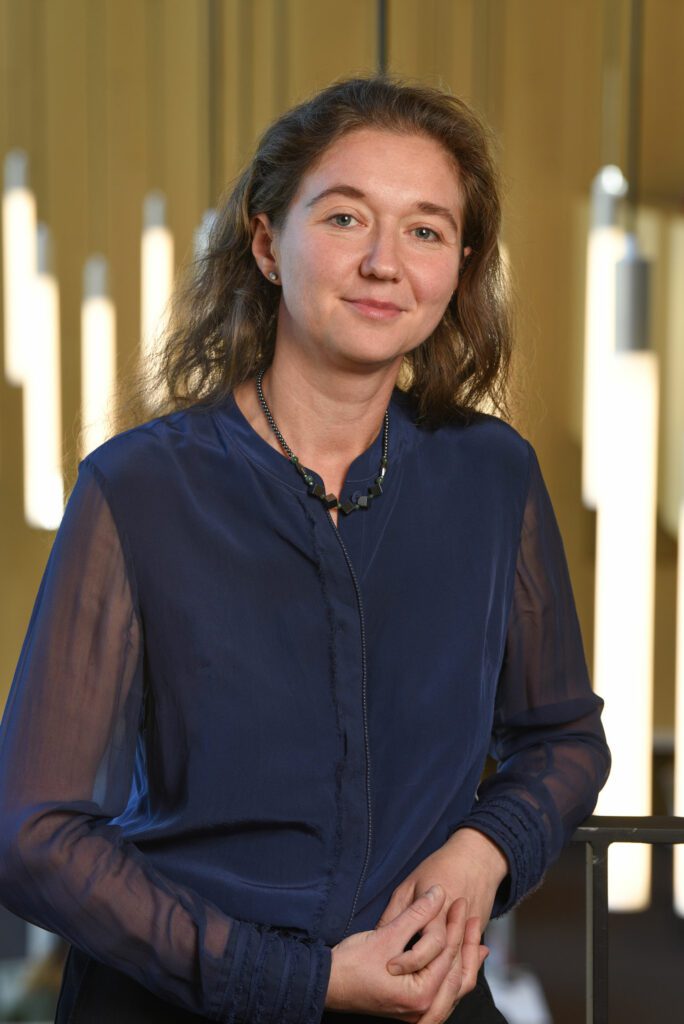 Instructor
Anastasia Seifetdinova
Anastasia Seifetdinova has joined M. Steinert and Sons in 2021. Born in Kyiv, Ukraine, Ms. Seifetdinova gave her first solo recital at the age of eleven. Ms. Seifetdinova is a graduate of the Hochschule für Musik Würzburg, Germany, and holds a Master's and Doctorate degrees from The Hartt School of the University of Hartford. Besides her primary teachers, Prof. Vorobyov from Kyiv, Prof. Matthies from Würzburg and Prof. Oxana Yablonskaya of Juilliard School, Anastasia also studied with D.Bashkirov at Mozarteum Salzburg and J.-E. Bavouzet in Sion, Switzerland.
In 2003 Anastasia received First Prize in the 14th International Piano Competition for Young Pianists in Rome, Italy, and was awarded a Special Prize. In 2006, Ms. Seifetdinova won the Puigcerda International Piano Competition in Spain. In the same year, while studying in the Master's Degree Program at The Hartt School, she recorded in Moscow the complete works for piano and orchestra by Balakirev with the Russian Philharmonic Orchestra for NAXOS records. In 2008 Ms. Seifetdinova received the "Outstanding Award," which granted her a return engagement to give a second solo recital at Carnegie Hall in New York City. In 2010 Anastasia was awarded a Special Prize for the best interpretation of French composition at the International Piano Competition "Parnassos" in Mexico. Her solo recital in 2008 at the Myra Hess Concert Series in Chicago was broadcast live on WFMT Radio, the Internet, and on the TV Station "Channel 25 "; Anastasia was invited to play there again in 2011.
Her career continues with numerous appearances as a soloist both in concertos with orchestra, in solo recitals, and in chamber music concerts in Ukraine, Germany, Macedonia, Italy, Hungary, Switzerland, France, Russia, USA, and Japan. Centaur Records released two of Ms. Seifetdinova's solo albums in 2016 and 2018, both recorded at The Hartt School. Ms. Seifetdinova's highlights of 2017-2019 included a recital at Carnegie Hall and other appearances in recitals in Florida, Pennsylvania, New York, New Jersey, Massachusetts, and Germany. In 2013, Ms. Seifetdinova was granted the Extraordinary Abilities in the Arts permanent US residence, given only to artists who attained the highest level in their field. Between 2013 and 2020 Dr. Seifetdinova was a freelance pianist at the New England Conservatory, as well as an Adjunct Faculty in Piano and Chamber Music at The Hartt School from 2019 to 2021.